Congratulations to the Winners of the #SavingsResolution Contest!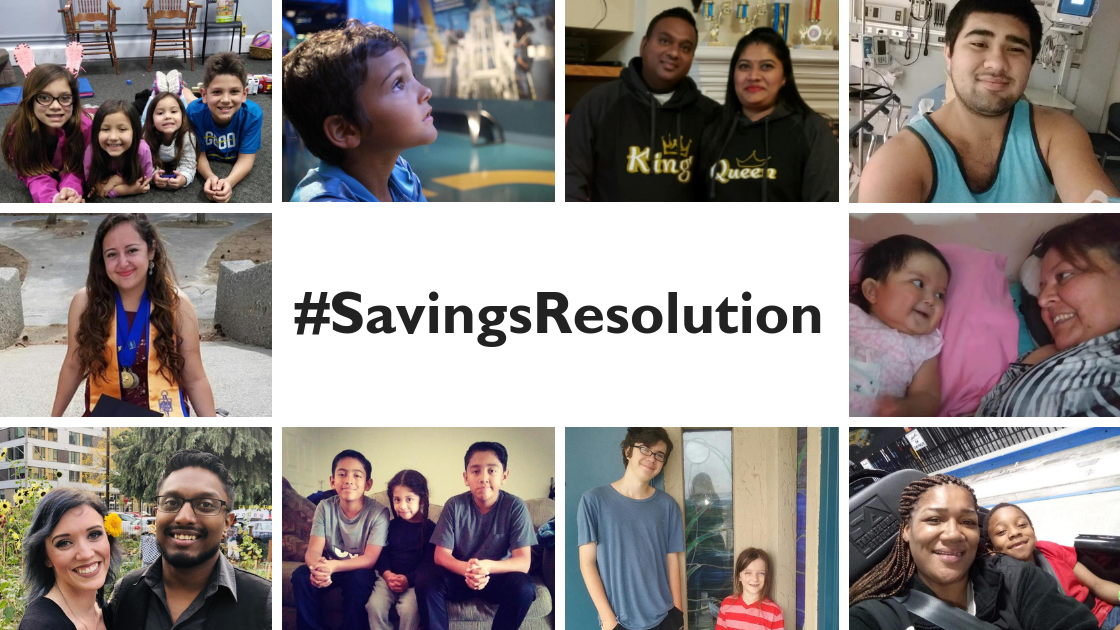 We asked members of the SaverLife community to share their savings resolutions, with a picture and the hashtag #SavingsResolution.
Over two months, more than 400 of you submitted your stories. Every time you voted on other entries, you earned a sweepstakes entry; five sweepstakes participants were randomly selected to win $100. And three winners received $1,000, $500, and $250, chosen by public votes and SaverLife staff.
Congratulations to our three winners! Here are their pictures and stories of their #SavingsResolution.
Third Place: Marie R. from Florida
I've been living with MS since 2011, but through the years my health has rapidly worsened. My MS was upgraded to relapsing remitting MS & upgraded again to Primary Progressive MS last year. It's been a devastating diagnosis because I'm now wheelchair bound, struggling to operate a normal life with my disabilities. I decided to start my #SavingsResolution which is to cancel unnecessary bills & use coupon apps, so I can save towards my dream of getting my 1st home that's handicap equipped.
Second Place: Alita A. from Washington
My #SavingsResolution is to save enough money to make a trip to see my grandchildren again soon!
First Place: Wendi W. from Ohio
My #SavingsResolution is for Our Only Daughter's Wedding! She is a First Responder and so is He!! WE support them 100 percent! We want to give them our all since they give their all everyday at work!!
***
Congratulations to our winners, and thank you so much to everyone who entered and voted! Our next contest has just opened. Enter now and you could win up to $1,000 by sharing how you #StashThatCash.
Take Charge of Your Savings
Earn rewards for creating a brighter future