Join a Twitterchat with Wise Bread on 11/8 for a chance to win prizes!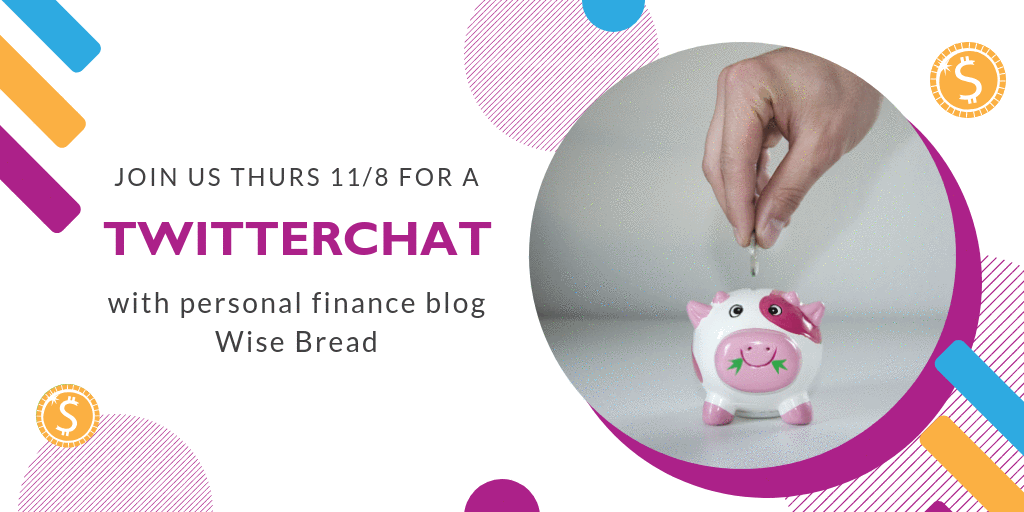 Update: Thank you to everyone who attended the Twitterchat! Check out the highlights.
This Thursday at 12pm PT/3pm ET, we're going to be part of a Twitterchat with personal finance blog Wise Bread! We hope you'll join us for a great conversation about prioritizing saving during the holidays and a chance to win a $100 Amazon gift card or one of two $50 Amazon gift cards.
We'll be talking about how to prioritize saving during the holidays. Share your favorite strategies for saving money during the holidays and let us know how you stay motivated. We'll also share information about how you can jumpstart your holiday savings by winning money for saving with SaverLife.
All are welcome for the Twitterchat, but if you want to win prizes, you must follow @WiseBread and RSVP on their website.
Winner must be US resident 18 or older. No purchase necessary. Winners are randomly selected and announced within 1 day of the chat. See official rules here.
Take Charge of Your Savings
Earn rewards for creating a brighter future