Kirsten's Story: Adjusting to Life in Lockdown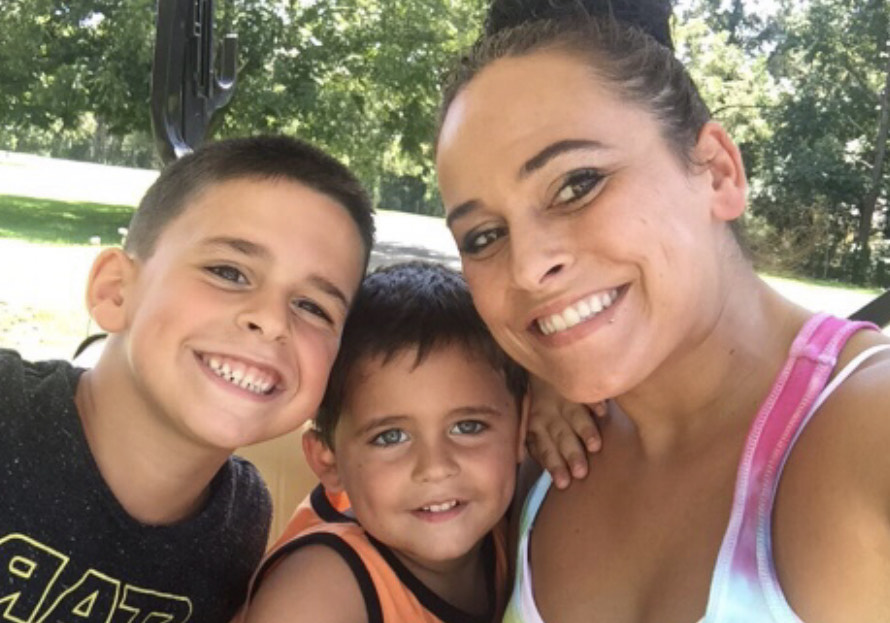 Meet Kirsten, who lives with her sons and fiancé in Myrtle Beach, SC.
Who's in your family?
I have two boys and a fiancé who's basically a husband at this point. My youngest, Grayson, is five years old, and my oldest, Peyton, is seven years old. It's hard managing two boys, but it's manageable.
What's your profession?
Before our city was shut down like a month ago due to coronavirus, I used to do DoorDash and Grubhub. Working for DoorDash was great because I created my own schedule. I used to wait tables, but I hated having a schedule and working until 5 or 10pm. With the flexibility to work when I wanted, I was able to watch my boys at all their sports games. I was able to work my way up to the point that I could turn the app on or off and not have to worry about getting every order.
Now, I just sell things on eBay and Mercari. They're both great because people are online shopping from their homes.
What does a day in your life currently look like?
Nowadays, we wake up, I cook breakfast for myself and the boys, and then we'll do homeschool. We start with Grayson, my youngest, then work on Peyton's homework. My youngest got accepted into his preschool's early childhood development program. After homeschool is done for the day, we do crafts together, I make dinner, we have our outside time, we come back inside to watch a movie, and then it's time to put the boys to bed. My husband comes home from work around dinner time, so we get to do our boys' night routine together.
My fiancé and I still have date night when we can. If we really wanted, we would have the weekends to ourselves because my mother-in-law and nana are really close by. My mother-in-law lives next door to us, and my nana lives behind us. We have 10 acres all around us, so we've got a lot of space.
My mom is actually going to keep my boys for what would've been their spring break next week, so they'll get to see their nana and papa. They've been spending time with their nana since this all started. My boys haven't gone anywhere except her house and neither have we.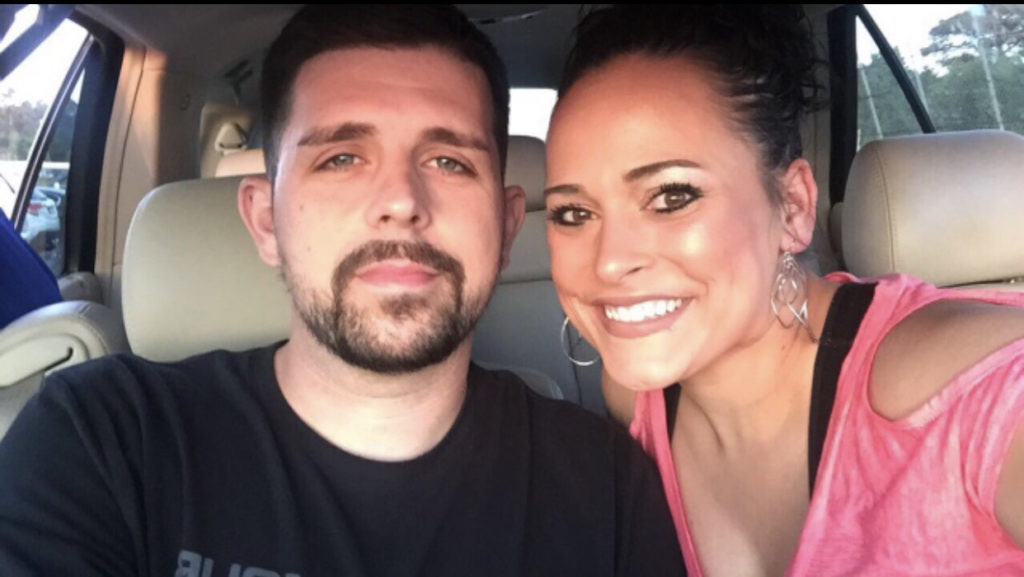 What do your kids think about what's going on right now?
They've dealt with the lockdown well, but the biggest thing they don't understand why they can't go to the grocery store with me like they usually do. That's the only place I ever go now. Neither of my boys have left the house since this whole thing started. We try to keep them on schedule with school since they have e-learning packets that we submit every two weeks. My youngest keeps begging me, "Can I please go to the dollar store with you?"
In terms of crafts, Peyton is helping my fiancé dig a trench in our backyard for the boys' new playground.
How has the shelter-in-place mandate affected your family?
We're trying to be as careful as we can. Grayson, my youngest, got sick when he was really young. We were in the pediatric ICU for some time, and he was in a medically induced coma for three weeks of his time there. His lung condition is fine now, but we've had to go a cardiologist every six months since then. I don't know how the coronavirus could affect him because he had prior lung issues, so we're taking precautions. My mother-in-law has COPD and my nana is 83-years old, so we're watching out for them as well.
Have you had to dip into your savings to help weather what's happening?
I haven't been working, but we're still paying two car payments. My fiancé Ray recently said, "We have money right now. How crazy would it be to work DoorDash and take an unnecessary health risk?" It's not worth it. We have a bit of a cushion that we have if we need it.
What would you like to do after this is all over?
We really want to go on vacation to Gatlinburg. That's what we had planned to do next week. We also want to take our sons to see their first baseball game.
How do you feel about SaverLife?
I love the website and what it's about. I love using it, and I think it's a great tool. I've only been a member for two months, but I've been using SaverLife to help me save up for a car payment.
Take Charge of Your Savings
Earn rewards for creating a brighter future