Make Sure You've Joined the March Race to $100!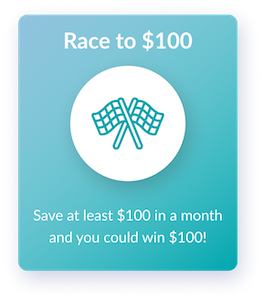 Make sure your account is linked AND you've opted in to the March Race to $100 so you have a chance to win big! 💰 When you save $100 or more by March 31, you could win one of one hundred $10 prizes or ten $100 prizes. Sign in to join the challenge from your dashboard.
Here are four things to do during March:
Remember: Our Race to $100 savings challenge will be available EVERY MONTH until June! That means you have a few more chances to save $100 in a month for a chance to win $100.
Take Charge of Your Savings
Earn rewards for creating a brighter future