Stimulus Checks Are Rolling In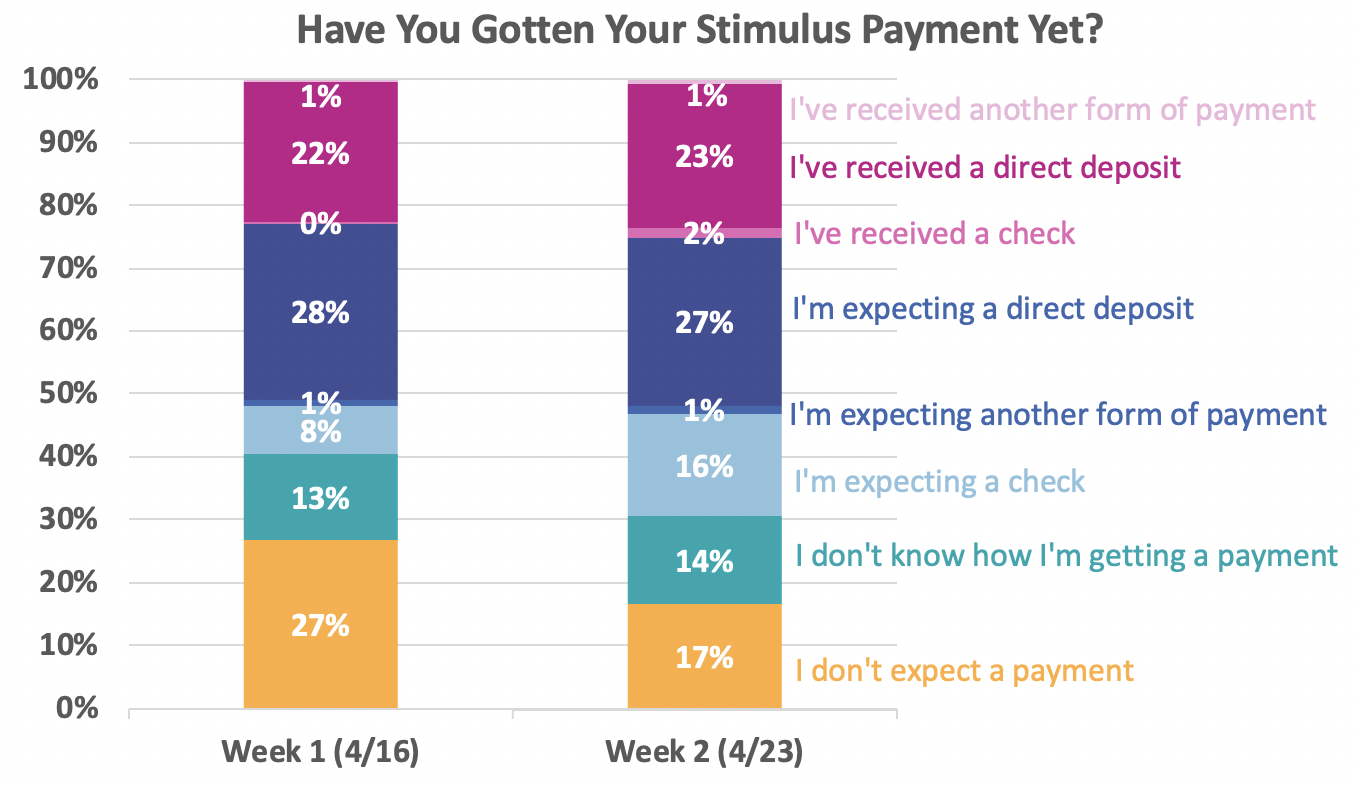 Here's some good news from last week: people are finally receiving their stimulus checks! In mid-April, we asked our members if they expected to receive a check, and we were surprised that an astonishing 27% said no. Fast forward to the end of April, and that number fell by ten percent. We call that progress!
It took a collective effort, but the IRS was finally able to provide people with the necessary tools to help them receive checks in a timely manner. There are many calculators to help Americans estimate how much they'll receive. Also, more information about who will receive stimulus checks has been published in recent weeks.
Read more of SaverLife's research on how COVID-19 is impacting people across the country.
Take Charge of Your Savings
Earn rewards for creating a brighter future