The February Race to $100 starts NOW!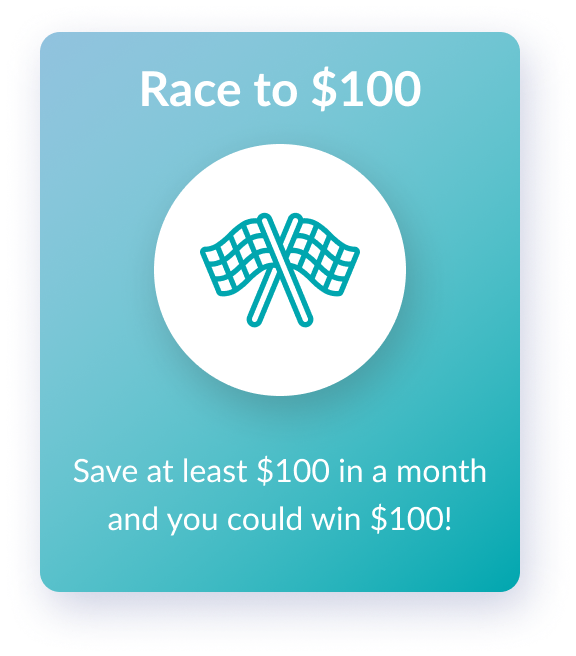 Welcome to the February Race to $100 💰 When you save $100 or more between today and February 28, you'll be entered to win $100. To get started, sign in to SaverLife and join the challenge from your dashboard.
Here are 3 things to do during February:
Download our FREE family savings tracker coloring page so you can track your progress in saving $100 by the end of the month. When you've finished the coloring page and saved $100, tag us on Instagram or Twitter (@SaverLifeOrg) so we can share your milestone 🏆
Follow and post in our February Race to $100 forum thread, where we'll be sharing tips and tricks on how to save
And if February is a tough month for you to save, we got you covered. Our Race to $100 savings challenge will be available EVERY MONTH for the rest of the year! From the first of each month to the last, we'll be running a new Race to $100. That means you have ten more chances to save $100 in a month for a chance to win $100.
Take Charge of Your Savings
Earn rewards for creating a brighter future