Scratch & Save Has A New Home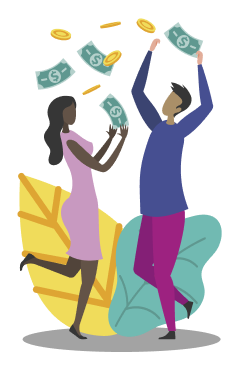 Scratch & Save has moved to our new Points Store. After much feedback from SaverLife members and countless hours spent perfecting the process, we're proud to re-launch the new and improved Scratch & Save challenge!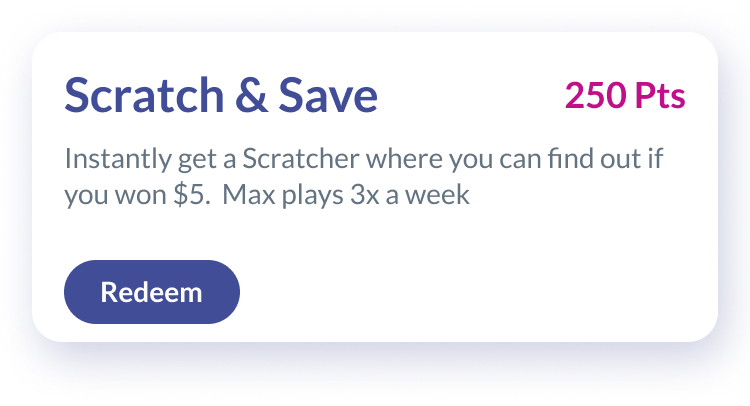 "The digital scratch cards I earn weekly are very motivating. It makes me want to build upon the savings each week. I think I've won Scratch & Save at least twice. My boyfriend also participates in SaverLife savings challenges and might actually like it even more than I already do!" –Felicia, SaverLife Member
Now, you'll be able to access your Scratch & Save cards right from the points store. When you save $5 (just like before), you're automatically rewarded with 250 points, which is enough to redeem another Scratch & Save card. And now you can play up to 3x per week! If you aren't able to save $5 right now, here are some other ways you can still earn points:
Read articles from our team of certified financial experts
Use our updated savings budgeting tools
Log into your account to see your progress
Connect with other SaverLife members in the community forum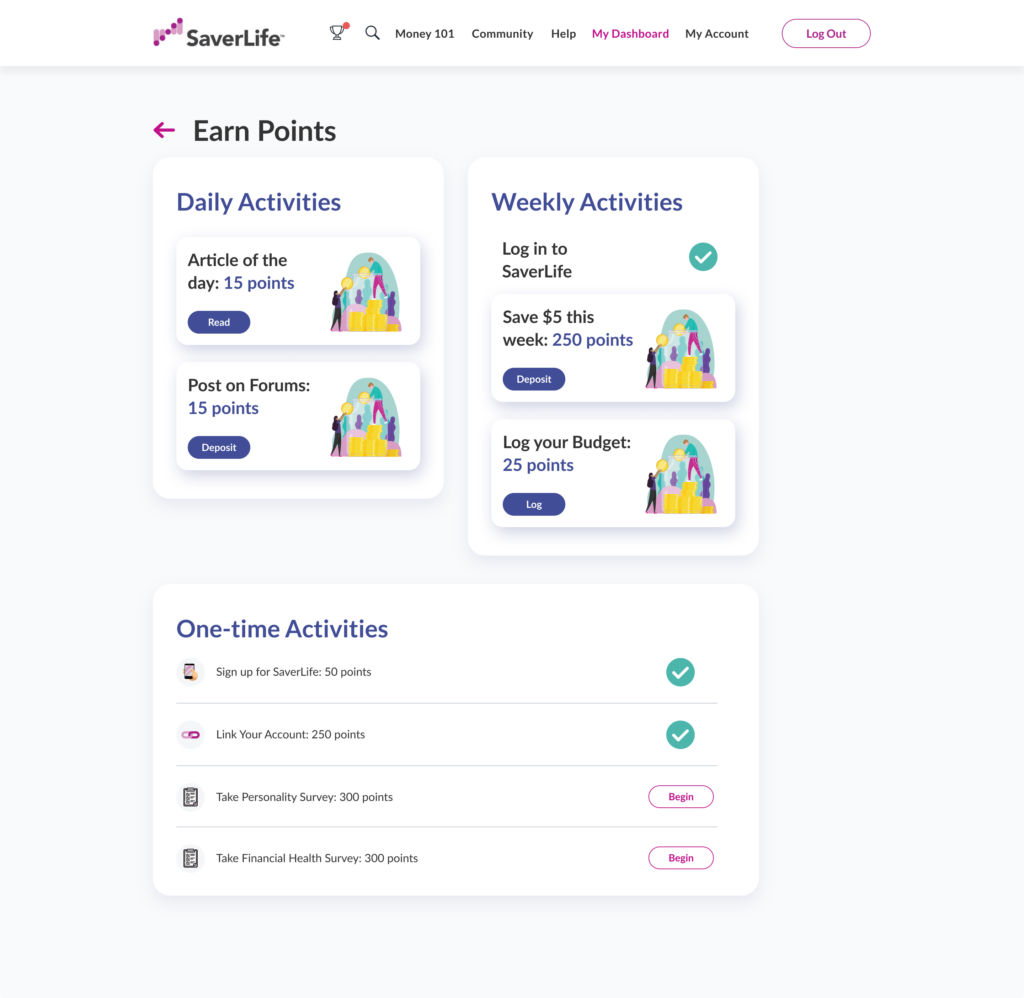 We wanted to reward our members for learning about money and saving for their goals. Think of it as an extra boost on your journey to achieve financial wellness.