Here's How You Can Block an Eviction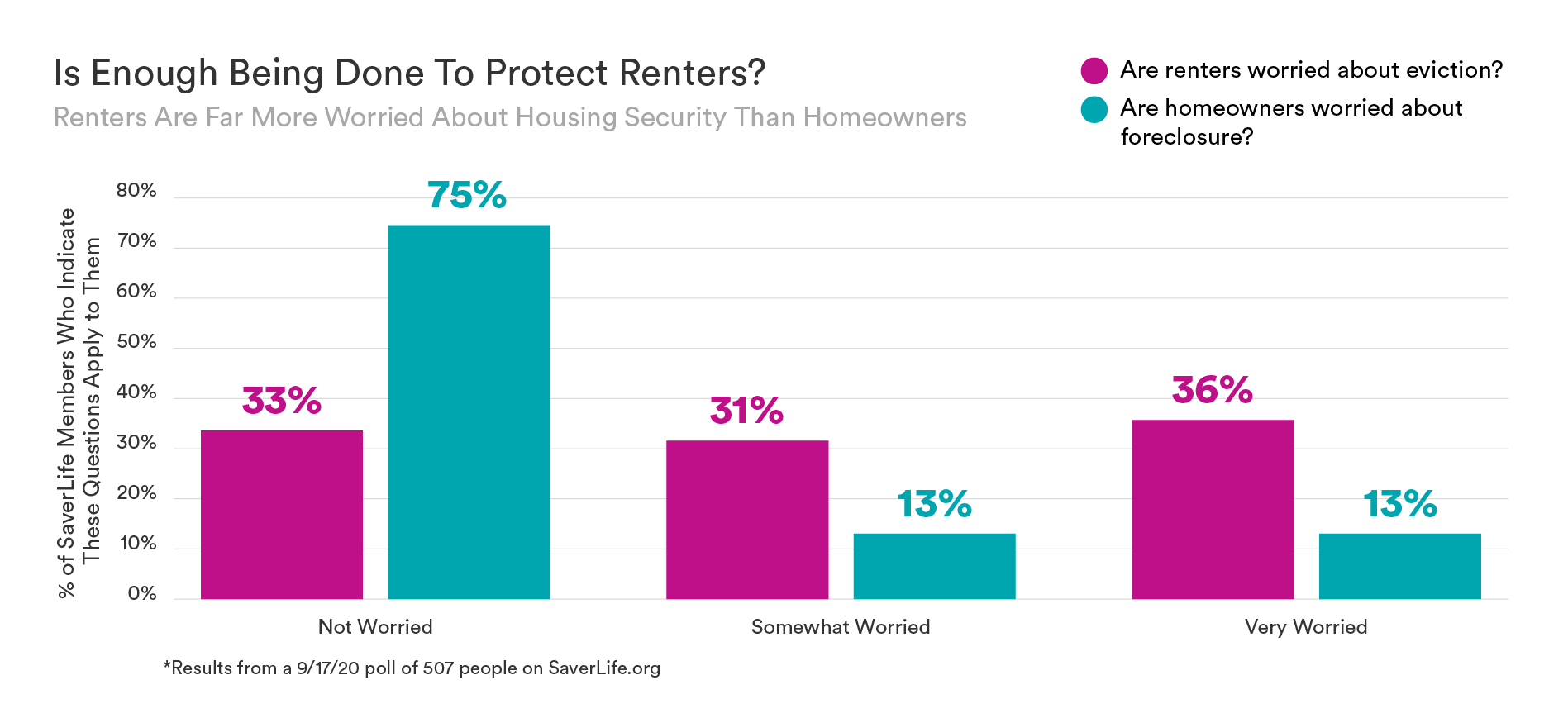 In response to housing insecurity potentially leading to an increase in COVID-19 cases, the CDC issued a nationwide temporary halt in evictions through June 30, 2021.
In mid-September 2020, we asked over 500 members if they thought enough was being done to protect people from eviction or foreclosure. We found a large difference between the two groups of renters and homeowners. While homeowners were less worried about foreclosure, renters were 158% more likely to say that they're concerned about being evicted.
If you or someone you know may be facing eviction, here's what to do:
Talk to a legal expert regarding this form. The CDC's eviction moratorium works differently from state to state. But luckily the American Bar Association and Legal Services Corporation can put you in touch with legal aid near you.
Fill out this CDC declaration, which certifies that you meet the eligibility requirement.
Give that form to your landlord and stay in touch with your legal expert.
In the meantime, communicate with your landlord. Be upfront about what you can afford to pay while you await the results.
Note: Be mindful that you are still responsible for paying the rent that you owe at some point. And remember that the eviction moratorium only lasts until June 30, 2021.
As this NPR article points out, "'The COVID-19 pandemic has presented a historic threat to the nation's public health,' says CDC Director Dr. Rochelle Walensky. 'Keeping people in their homes and out of crowded or congregate settings — like homeless shelters — by preventing evictions is a key step in helping to stop the spread of COVID-19.'"
Take Charge of Your Savings
Earn rewards for creating a brighter future