Increased SNAP Benefits Heading Your Way Starting October 1
Great News
The BIGGEST expansion to much-needed food assistance in decades is on its way to recipients nationwide. If you receive FreshEBT benefits, you're about to see an increase in funds.
SNAP: Supplemental Nutrition Assistance Program
EBT: Electronic Benefits Transfer
Fresh EBT is an app that allows SNAP participants to pay for food using SNAP benefits
According to the New York Times:
"[A]verage benefits will rise more than 25 percent from pre-pandemic levels. All 42 million people in the program will receive additional aid. The move does not require congressional approval, and unlike the large pandemic-era expansions, which are starting to expire, the changes are intended to last… Under the new rules, average monthly benefits, $121 per person before the pandemic, will rise by $36" (New York Times).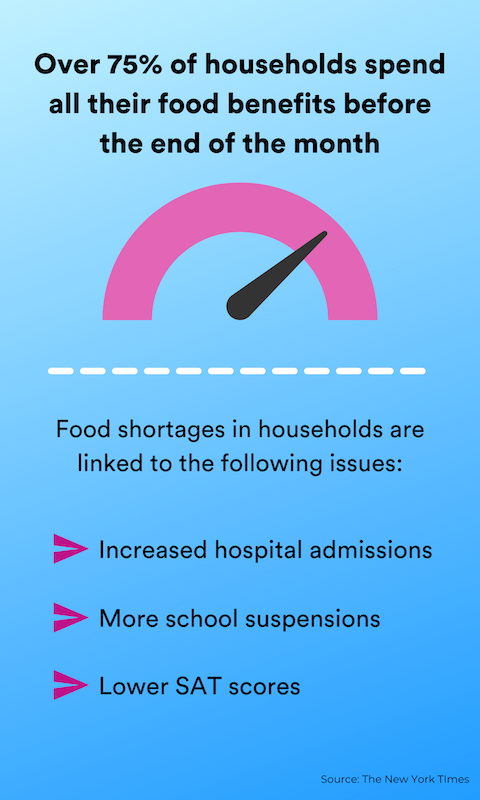 What you need to know
SNAP benefit recipients will see an automatic increase in their monthly allowance starting October 1. Monthly benefit amounts will be recalculated using the USDA's new guidelines
"[A]verage SNAP benefit will increase by $36.24 per person, per month, beginning Oct. 1" (NPR)
Exact amounts vary by state, so click here to see the estimated increase in your state
Why an increase now?
With risings costs due to increased demand and issues with critical supply chains, now is the time to for an expansion to food assistance programs
The last time the USDA reviewed the Thrifty Food Plan was 2006
The Thrifty Food Plan is the program that SNAP benefits are based on

*Graphic from the New York Times
What the experts are saying
"Combined with the monthly Child Tax Credit benefits through the rest of the year, the expanded food benefits will give families additional financial support throughout the rest of 2021 and beyond. This expansion is well overdue, but very much needed." –Radha Seshagiri, MPP, Director of Public Policy at SaverLife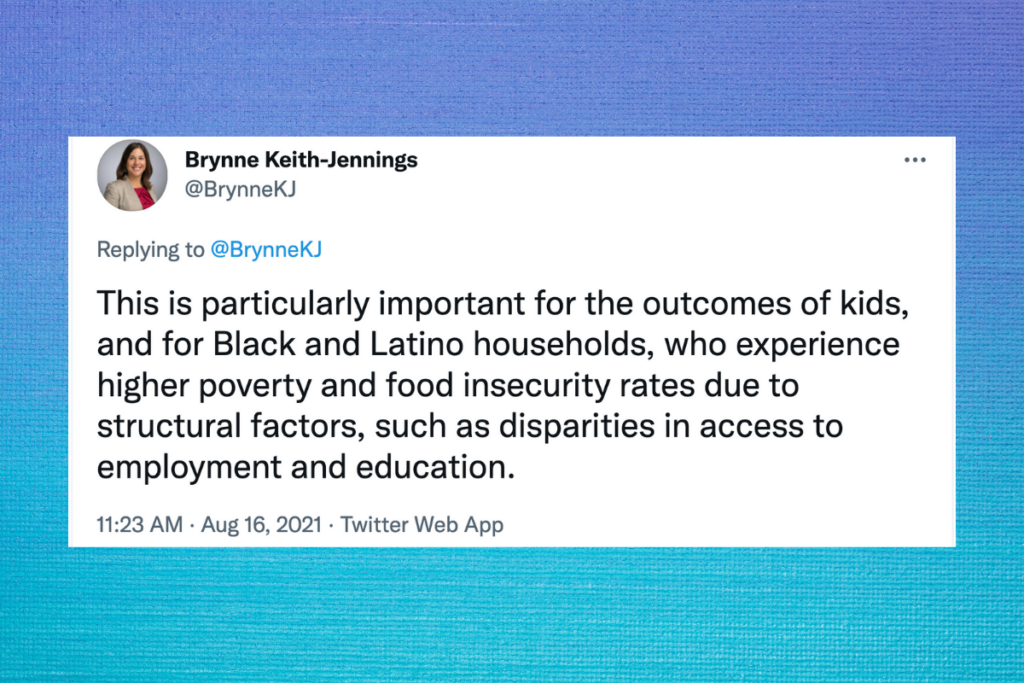 Read Brynne's full thread on Twitter
Bonus
Stay up-to-date with public benefits news and resources, share your story, and learn how to get involved with our advocacy efforts: Join our private Facebook group today!
Take Charge of Your Savings
Earn rewards for creating a brighter future