Michelle's Story: Happiness Is Contagious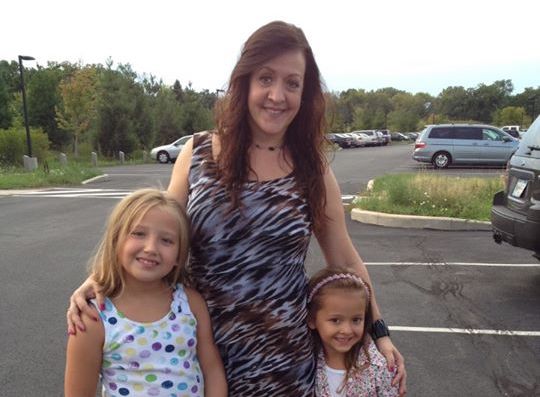 Meet Michelle, a former health insurance agent who lives with her two granddaughters in Wisconsin.
What's it like where you live?
I grew up in Wisconsin and I've been here for 52 years. I have a 33-year-old son who doesn't live with me, but I'm taking care of my two teenage granddaughters, so that's who's in my house. The youngest has been with me for eight years, and her older sister has lived with us on and off for the last three years. It's nice getting to raise kids again!
Do you currently have a profession?
Right now, I'm not working. I'm waiting to receive disability benefits. When I was in the workforce, I sold health insurance for 25 years.
What does a day in your life currently look like during the COVID-19 shelter-in-place?
I'm constantly running errands because I take care of my mom and my aunt, who both have onset dementia. They're always asking questions like, "Where are we going?" or "Are we there yet?" They're a handful. These days, I have to take them to their various appointments while also balancing homeschooling my two grandchildren. I've also had my physical therapy appointments canceled on top of all of that.
I have a full-time schedule taking care of my mom, aunt, and two grandchildren. My sister has bronchitis and pneumonia, so I drop off groceries to her house when I can. Plus, I have three dogs that I take care of. They keep me busy. They always want to go outside to play fetch, and they love to go in and out of the house every ten minutes.
Has your life changed in the past few weeks?
Our town is on lockdown like everywhere else. Only the essential places are open, like grocery stores. The stores are even limiting the amount of people who can go in. We live in the city, and all the big businesses and malls around us are closed. It's very strange.
Most of our normal doctors' appointments have been canceled, and everything has been put on hold. I had a surgery that was supposed to happen, but it's been postponed.
I try to order carry out from a local restaurant for my mom and my aunt when I can, and I only run errands for them once a week to help them out. The local restaurants offer a limited menu these days, and some are only open for three to four hours for carry out. I want to help support our community since most of the restaurants and bars around us are run by small business owners.
How have your finances been these past weeks?
At this point, they're pretty bad. I just terminated my lease for my vehicle. I've also been trying to file for disability since 2016. I previously filed, but I needed to redo it, and it's a lengthy process. Since I haven't been able to work, I've been living off my retirement money, but I've had to pay 35% in withdrawal fees since I'm not of age to withdraw without penalties. Since my granddaughters live with me, I get $500 from kinship, but it's not much. During the summer, I have rummage sales to make ends meet. I've sold my pool table, my boat—everything I've worked for. Anything I could sell, I did.
Nowadays, I take surveys and participate in online research groups to make money and get my bills paid. I use Energy Assistance to help me with my energy bill, and it's been turned off in the summer before. I'm also on the Food Share Program, which has helped a bit. At this point, everything is month to month, and I pay down whatever I can come up with.
On top of all that, I can't afford to pay my credit cards off. I have three liens against me. It costs $2,500 to file for bankruptcy, and I can't even afford to do that.
Are you hoping disability pay could bring some financial relief?
If I could receive the amount my case managers estimated, that would really help. In addition to the disability pay, if I could also receive my social security award letter, I could imagine myself getting by financially.
I was told recently that because the social security offices are closed, everything is on hold. They're not going to take my new case since it was re-filed in February. Most likely, my case managers said that I probably won't get back pay. It's all up in the air right now. It might not be until the end of the year that I hear anything back.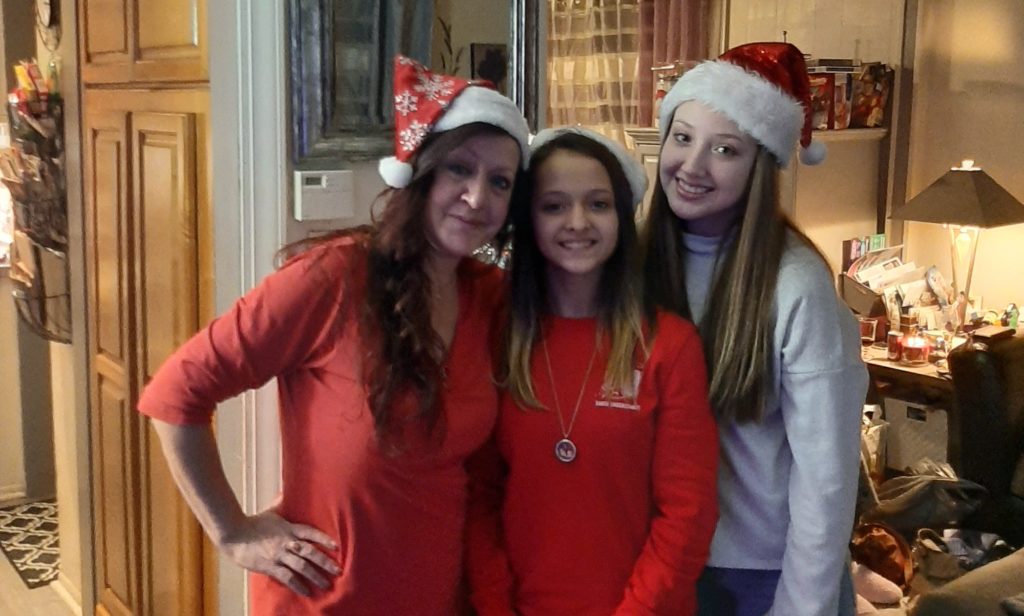 Are you also financially supporting my mom and aunt?
Fortunately, they receive their social security checks since they're both older now.
How are you feeling about your situation right now?
I try not to stress about things too much. I'll get random checks in the mail from either a class action lawsuit cases from seven years ago or rebates from items I've previously purchased. I pray that a higher power keeps me afloat until I can get back on track. I'm always taking care of everyone else. I'd have so much more money if I only had to worry about myself. I try not to let it get to me.
Usually, my tax refund will be around $2,000. I divide that by 12 months, and that money each month helps me pay off my bills.
What would you like to do once things go back to normal?
I'm actually peaceful and I enjoy not having to run, run, run all the time. It's nice to not have my days super filled with errands all day long. I don't get to do much anyways since I don't have the money in the first place.
However, I am looking forward to going to state and county fairs and festivals again because they're inexpensive to attend. I'm not too anxious to go into the rat race of a world just yet. I enjoy having this time to myself.
Earlier this week, I was just talking to someone else about things shutting down. I think about my mom and aunt who can't leave their rooms, the elderly, single people living alone—they have it much worse. At least I can do dishes on my own or go in my backyard.
I hope this is a big wake up call for all of us. We need to understand what's superficial and what's important in life. We're all in this together.
I just want to be around positive energy these days. Negativity is draining. If you're smiling and laughing, you get through life so much better.
How do you feel about SaverLife?
It's a nice incentive. Getting little deposits here and there helps when you are struggling. Every bit helps.
Take Charge of Your Savings
Earn rewards for creating a brighter future