You may be eligible for the IRS's rounds of stimulus checks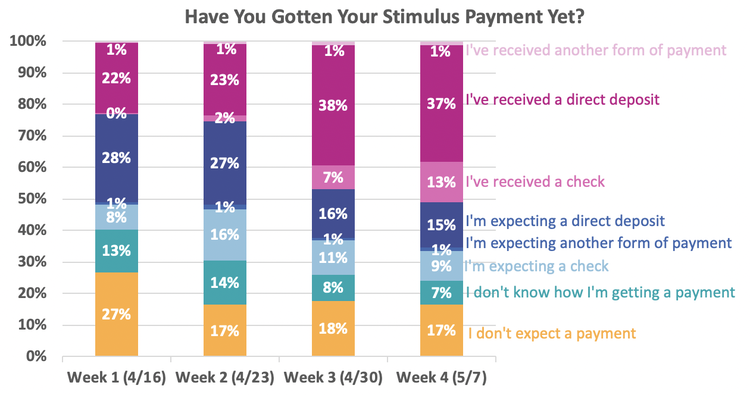 When will the stimulus checks be sent out?

[Updated as of October 2020] If you typically don't file taxes, you have until November 21st, 2020 to fill out the IRS Non-Filer form in order to be sent your stimulus check. About 12 million Americans are still eligible to receive these stimulus checks.
For the past month, we've been asking SaverLife members on a weekly basis if they've received their stimulus payment. We've seen the number of people receiving direct deposits and physical checks has significantly increased. At the same time, the number of people who say they don't expect a stimulus payment has gone down.
What many people have discovered recently is that they're most likely eligible to receive these rounds of stimulus checks one way or another. Want to know if you're eligible?
When we ask people why they don't think they're eligible, we see a few common myths about the stimulus payment:
21% of people we surveyed said they didn't think they would receive an economic impact payment because they don't typically file taxes. But chances are they're probably eligible! Simply fill out the Non-Filer form from the IRS to check your eligibility.
If you receive SSI or SNAP benefits, you should still be able to receive a stimulus payment. This is a great resource to confirm your eligibility.
If you haven't filed your 2019 taxes yet but you did file your 2018 taxes, you will receive the IRS's stimulus check.
Take Charge of Your Savings
Earn rewards for creating a brighter future