Make Your Points Work For You
By now, you've probably noticed that the way you earn points looks a bit different. That's because it is! After talking with many of our members, we realized that rewarding people every step of their financial journey—not just for saving money—was what they deserved. In addition to earning points for saving money, you can now earn points by educating yourself on all things money. And don't worry, all our resources are FREE! That's our promise as a non-profit.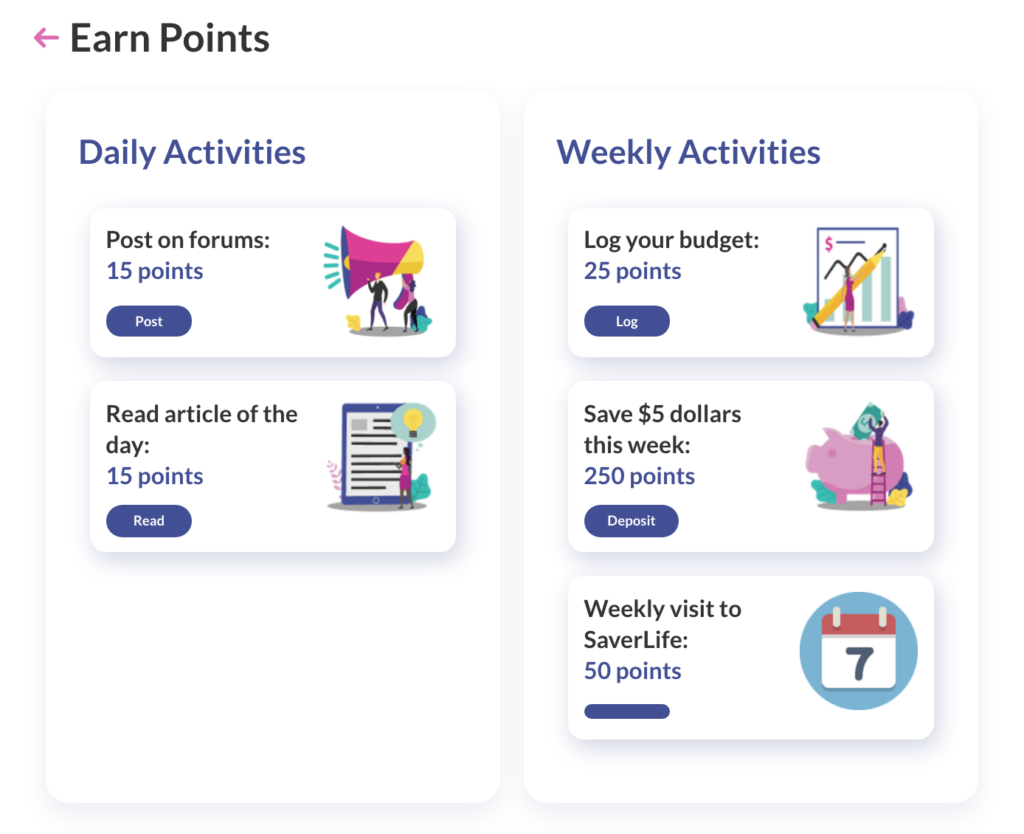 So how exactly can you redeem your points? First, log in to your SaverLife account and then click "Earn more points" on your dashboard. At the bottom of that page, you will see a button that says "Spend points." Click on this and redeem your points!
(Don't have enough points? Just head back to the previous screen and complete some activities to earn more.)
Scratch & Save Cards (250 points)
You know 'em, you love 'em, they're our Scratch & Save cards! With the new points system, you can now redeem up to THREE cards per week 🎟There are 200 winners who earn $5 each week. It's like a little boost for your budget.
P.S. We'll be introducing MANY MORE ways to redeem your points soon. Have a suggestion? Post it in our Community Forum 🗣
Take Charge of Your Savings
Earn rewards for creating a brighter future