How You'll Be Rewarded For Building Better Money Habits With SaverLife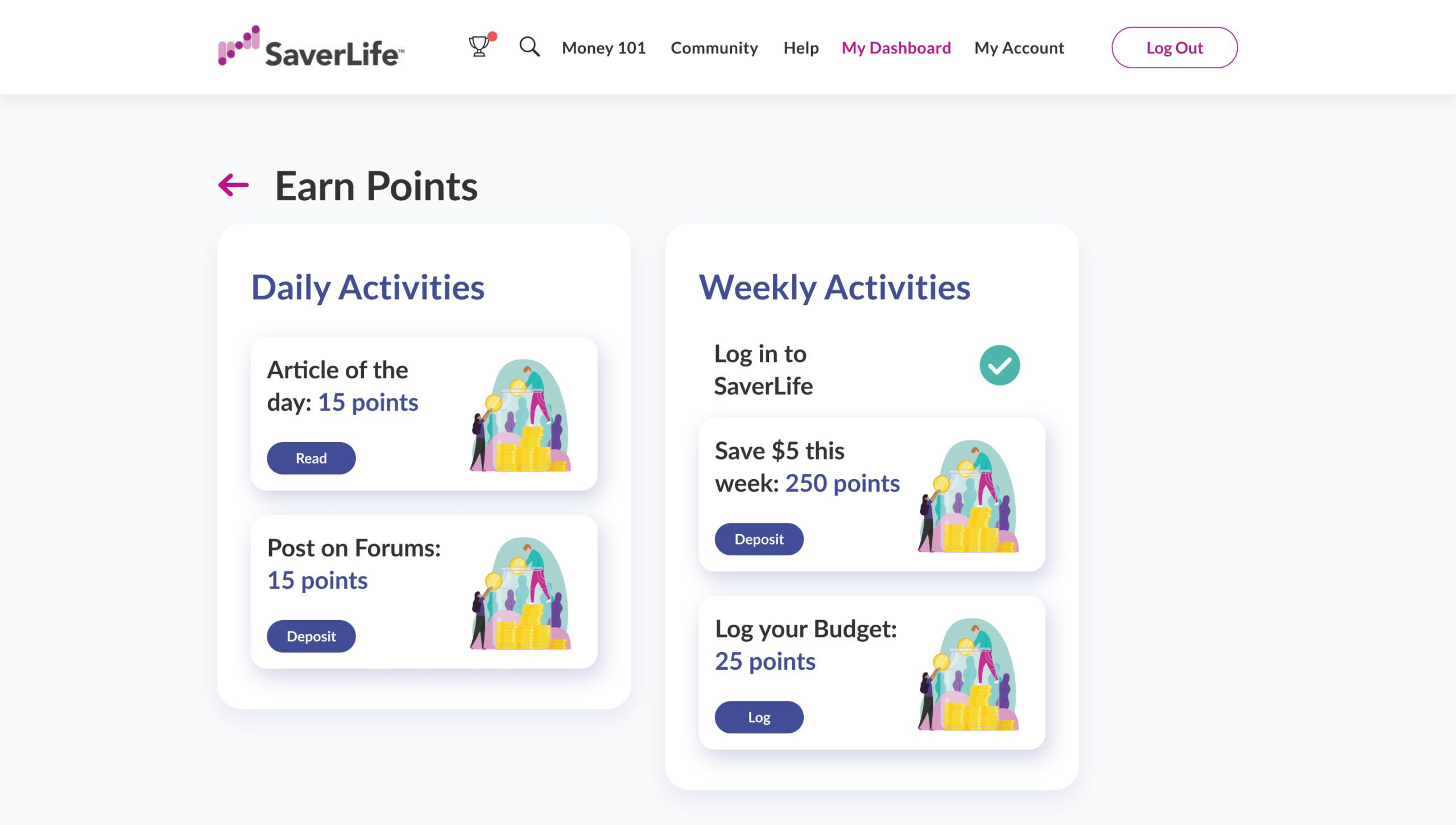 We're excited to share with you some big changes we've been working on for the past few months! Now when you log in to your SaverLife account, you'll see a brand new dashboard with lots of new ways to earn and redeem points. Wondering how the points system works? We got you ⬇️
How to Earn Points
There are many more ways to collect points! Here's what you can do for now:
Save money
Read articles from our team of certified financial experts
Use our updated saving budgeting tools
Log in to your account to see your progress
Connect with other SaverLife members in the community forum
How to Redeem Your Points
drumroll please
Best of all, you can redeem your points for Scratch & Save tickets! Every time you earn a Scratch & Save ticket, you'll have a chance to be rewarded $5 to boost your savings. Previously, you could earn just one Scratch & Save ticket a week, but starting Monday, June 29, you'll be able to earn as many as three Scratch & Save cards per week!
And keep checking back because we'll be introducing lots of new ways to redeem your points. Log in to SaverLife today.
As always, we want to hear from you. Drop us a line to let us know what you think.
Take Charge of Your Savings
Earn rewards for creating a brighter future