SaverLife Saving Money Coloring Pages: Free Printable Savings Tracker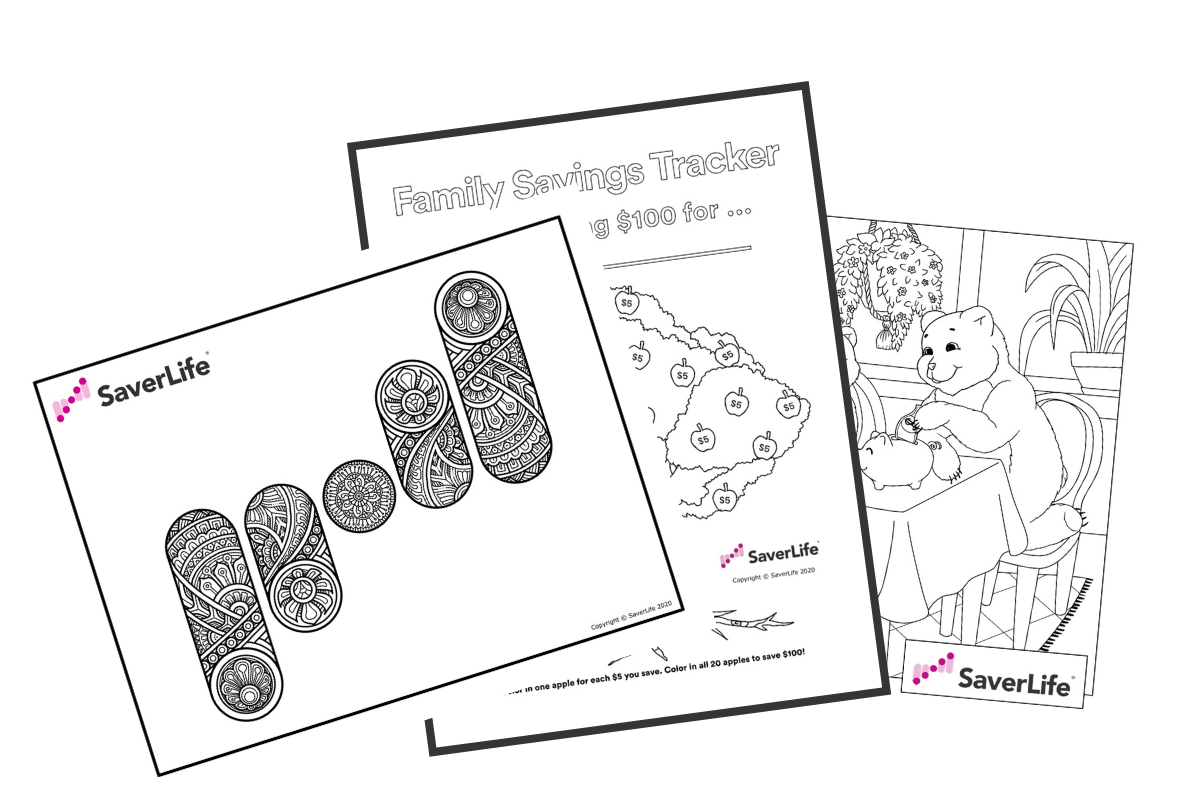 Introducing our first ever SaverLife printable savings tracker coloring pages! Whether you're looking to track your progress toward saving $100 or want something to do as you wind down from your day, we've got something everyone will like. We even have a saving tracker printable to keep your kids busy.
Below are three pictures for you to download. When you're done coloring, be sure to take a picture, post it on social media, and tag us (@SaverLifeOrg) so we can share it, too!
Here's how to download the tracker coloring pages for saving money:
If you're on your phone, tap and hold the image until you see the option to either "Save Image" or "Save to Photos"
If you're on your computer, right-click on the savings printable image and you'll see the option to "Save Image"
Give us feedback on what you like or ideas you have for our next freebie.
Take Charge of Your Savings
Earn rewards for creating a brighter future