Congratulations to our #StashThatCash Contest Winners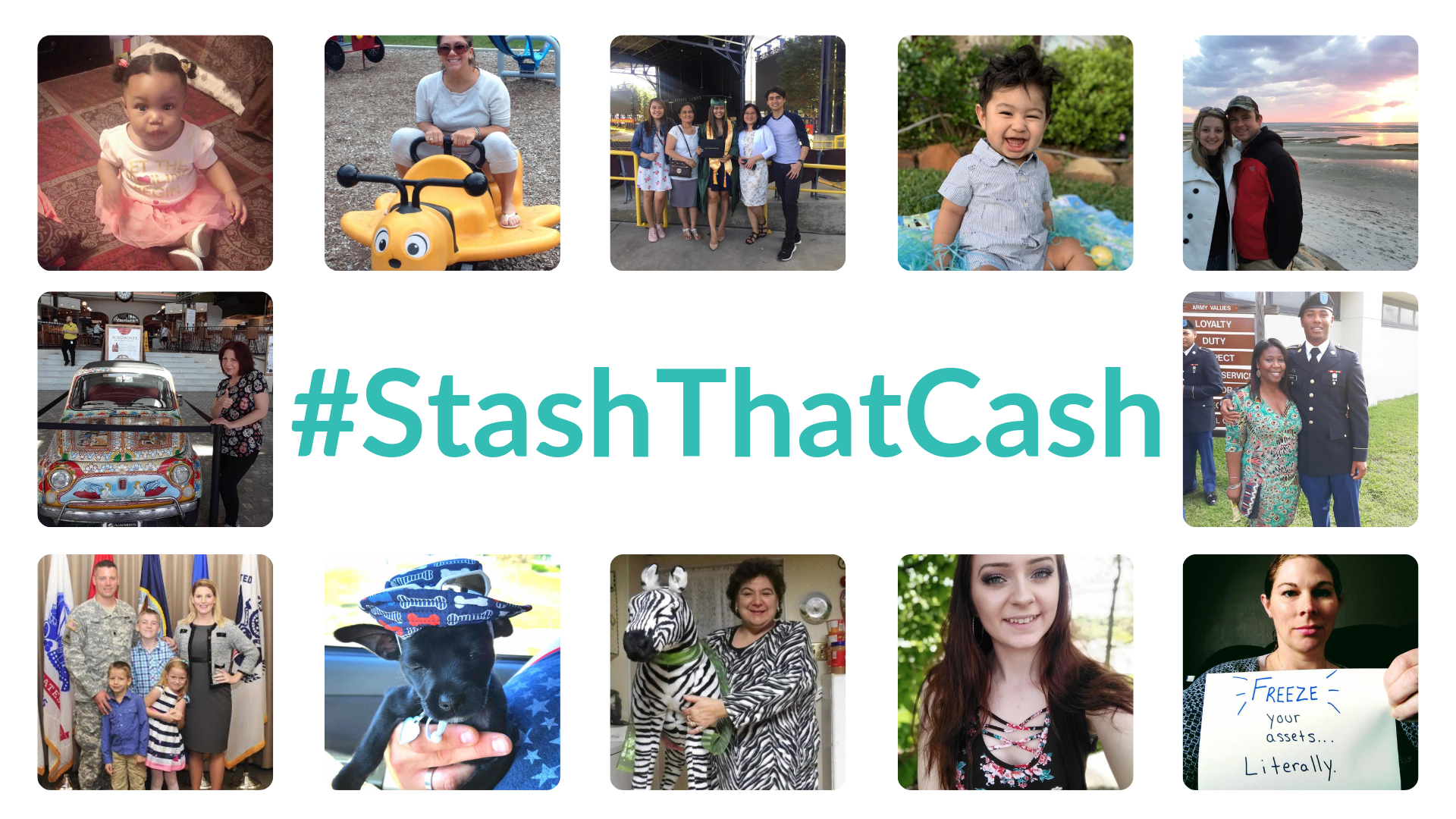 We asked our SaverLife members how they like to #StashThatCash and build their emergency savings fund. Whether it was by couponing, growing a garden, or filling up a coin jar, we loved reading all your savvy ways to save!
Here are the winners and their explanations for how they like to #StashThatCash.
Third Place: Maria D. from Georgia 🥉
So, I… 1. Wrote everything I spent money on for a month. 2. Evaluated and eliminated unnecessary expenses…ex. Cable (did not watch anyway), music app, excess groceries that used to go bad, etc. 3. Created a very detailed budget that included Savings as a necessary expense. 4. Put the money away and forgot about it. Once I started following my budget it really made it really easy to put the money away and not find myself needing it. So, for me, a budget is KEY to savings.
Second Place: Meg T. from Texas 🥈
Setting financial goals and using a budget tracking app then adjusting it yearly is crucial. An IRA is where future cash goes. Money goals are great but what about having fun? I use coupons and cash back apps to save money on everything from food, clothing, needed appliances and gifts. I've had a piggy bank for years where all loose change goes because let's face it! We have to make some wiggle room to dive into fun and this is how I #stashthatcash!
First Place: Ashley M. from Illinois 🥇
I #StashThatCash by keeping it digital! Loose cash and coins get spent quickly. So I deposit my cash quickly and only charge (to my credit card) what I know I can repay when bills are due. I use the Digit app to automatically save little amounts daily for a rainy day fund. I've saved over 2K and it's definitely come in handy! I also use CashApp to accept babysitting payments. I always cash out "standard" so I get ALL of my money and never have to pay a fee. #StashThatCash all day every day!

Take Charge of Your Savings
Earn rewards for creating a brighter future