Getting Started on SaverLife
Welcome to SaverLife!
We're so glad you're here. You're joining 600K+ members looking to build better savings habits. We know you can do it, and we're here to help.
SaverLife Tools to Help You Save
Here are some of our key features:
Linking Your Bank Account
To really unlock all that SaverLife has to offer, securely link your savings, checking, PayPal account, or prepaid debit card where you save. Once you link your preferred account, you'll be able to:
Win cash prizes through our savings challenges
Earn points for saving money and completing savings activities
Securely link your account now and don't miss out on getting rewarded for saving! Read more about linking.
SaverLife on Mobile
The Dashboard is your jumping-off point to all the good stuff. Here's what it looks like on your mobile phone, with some of the key features highlighted for you.
Pro tip: Make a shortcut to SaverLife for super-easy access! Click the menu button on Android or the share icon (see below) on iPhone and select "Add to Home Screen."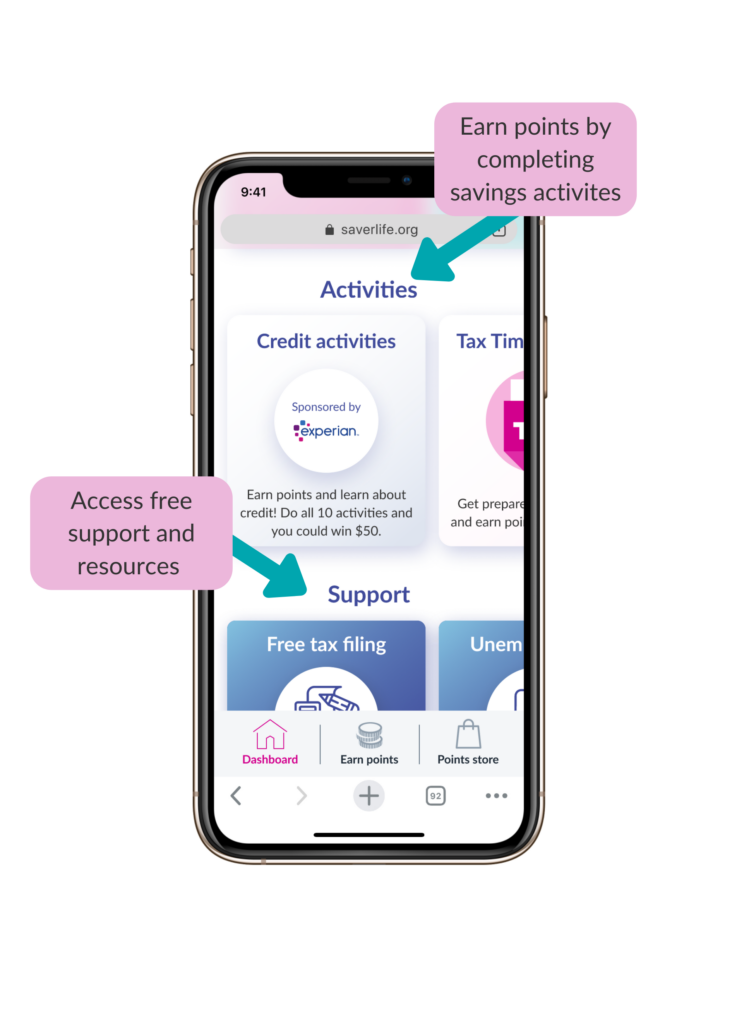 SaverLife on Desktop
Here's what the Dashboard looks like on a desktop. All the same good stuff is still there!
Pro tip: Make sure to bookmark SaverLife in your browser so you're only a click away!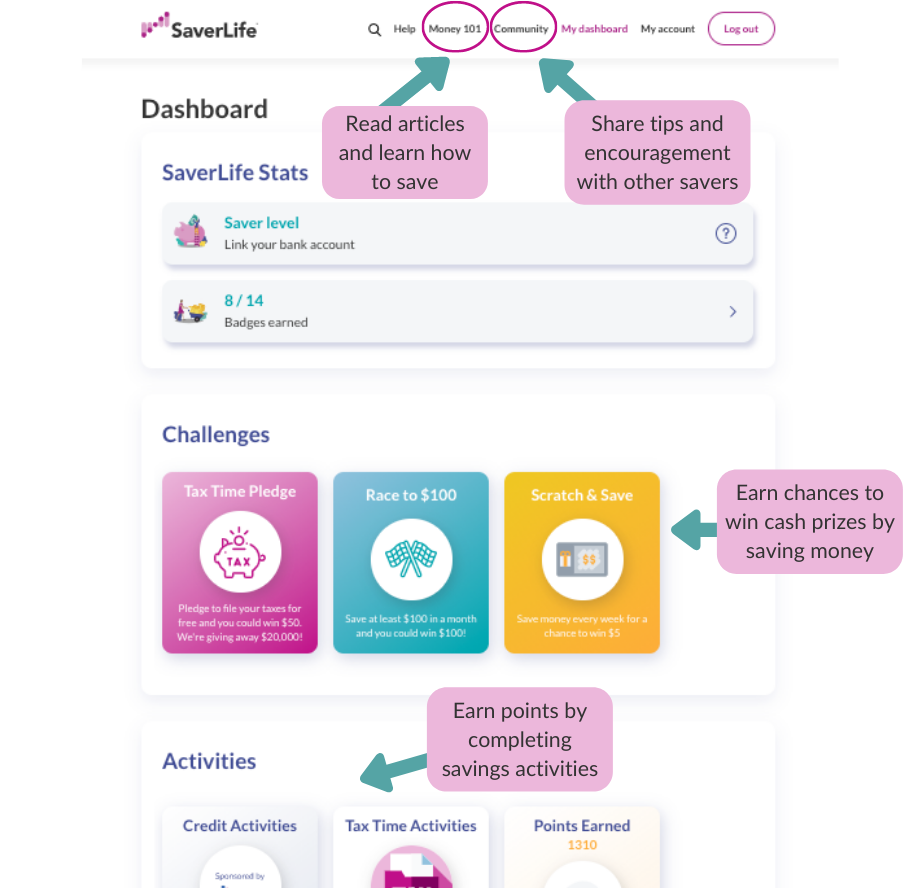 We're always working to improve the SaverLife experience based on your needs and feedback. Check back here if you ever need a refresher. We hope to see you around!
Take Charge of Your Savings
Earn rewards for creating a brighter future