Meet Jonquille, a $1,000 Winner!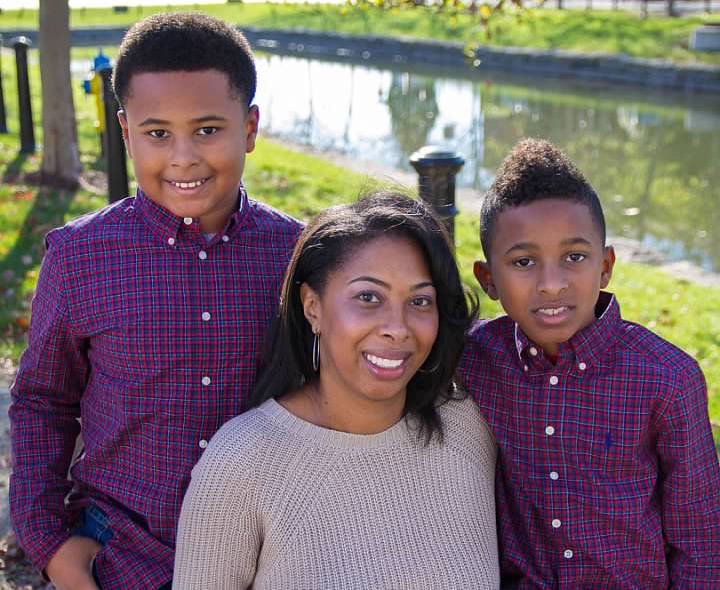 Jonquille lives in Florissant, Missouri with her two sons and works as a billing supervisor. Earlier this year, she pledged to save her 2018 tax refund with SaverLife, then submitted her story about what motivates her to save. We called Jonquille to surprise her with the news that she won $1,000. Check out her reaction!
What did you learn about money as a kid?
I really didn't. My dad was a postal worker; he carried the mail. My mother was a pediatric nurse practitioner. They didn't talk much about money. It wasn't until I got to college and got a credit card when they sat me down to have the talk. But it still didn't really resonate with me.
Even now, I struggle at times with money. I've gotten to the point where I realize that a lot of my money goes to bills. And I don't like that! I work too hard for my money and I want to travel. I don't want to be paying credit card bills all the time.
My grandmother said, "Always save for a rainy day." Back then, they didn't have credit cards. They just had to save up their money to pay for things. Now it's all about "swipe, swipe, swipe." I don't like that anymore.
We get into this mindset where, if there's an emergency, we run for our credit card. But now you're stuck paying for that. If I had saved that money ahead of time, I wouldn't be stuck paying interest. Because I always know that an emergency will eventually happen. The car is going to break down or some appliance is going to break. It's not if, it's when.
Even with my two boys, they have savings accounts now. They know that if they get money for their birthday or for Christmas, they have to put some of that money away.
Have you had ups and downs with money in your life?
Oh yeah. One down was when I had a job change and my pay was cut. I hated being at a point in my life where I was late on bills. Even though I'm a collector, I don't want to get collections!
This year, it was great to be able to save my tax refund. I didn't really need it for anything immediately, and I was able to put it away. And that's something I want to be able to do going forward. When the tax refund comes, your first thought is always, "What am I going to spend it on?" But I'd like to be able to take that commitment that I made this year and save every year going forward.
What does money mean to you?
It means bills! It felt for a long time like all my money was going to bills, and it shouldn't be that way. I'm getting older now, and I'm in my 40s. I don't feel like I'm old, but I want to be able to travel. I love to travel.
Growing up, I was an only child, so my parents took me on vacation every year. I haven't had a chance to do that with my boys. I took them to LA a couple years ago for a week. We went to Venice Beach and Six Flags, and we had a great time. My boys would love to go to New York.
Take Charge of Your Savings
Earn rewards for creating a brighter future