5 Tips to Stay Out of Debt on Black Friday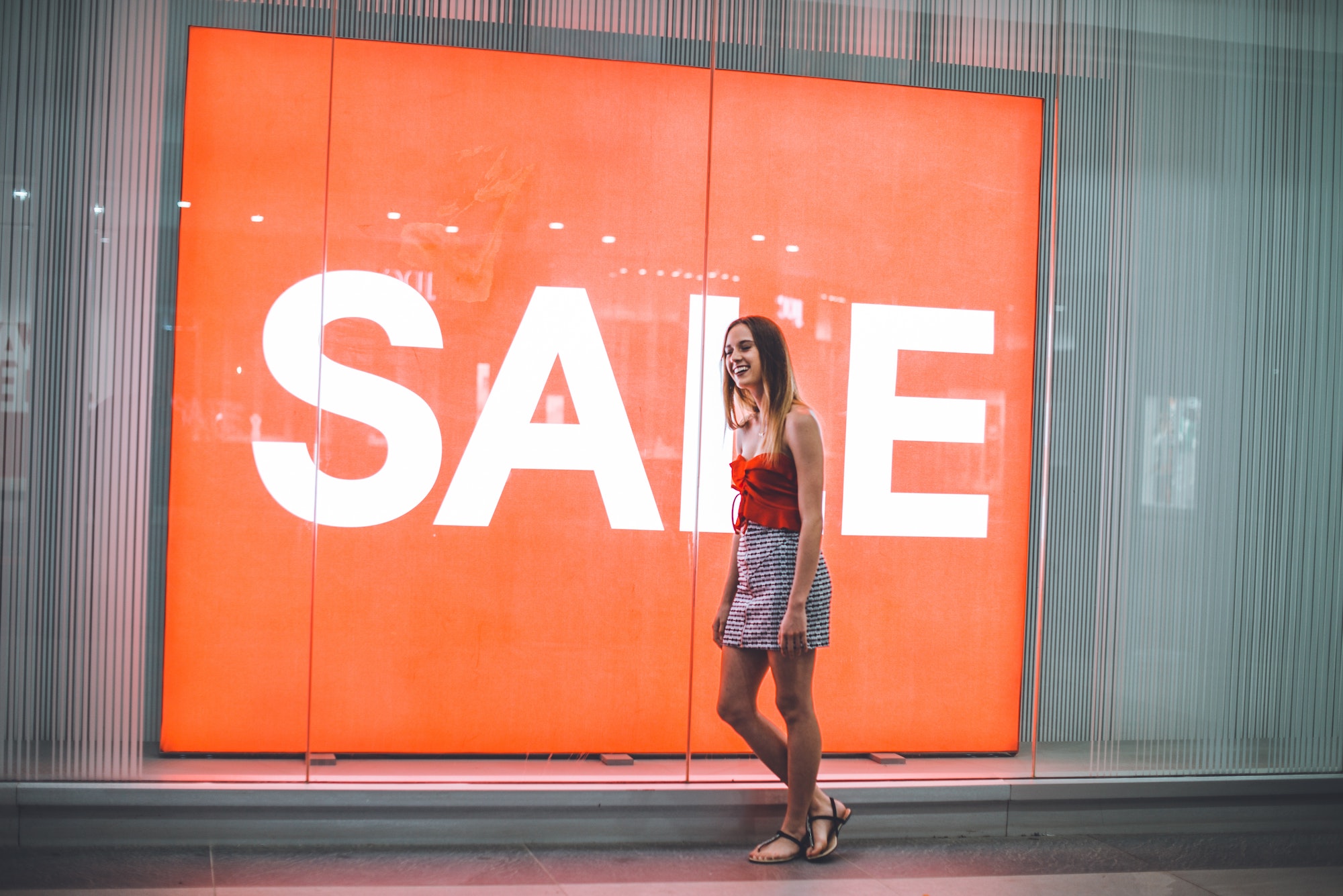 Your No-Debt Black Friday Survival Guide
As a veteran, I often get eye rolls from my kids when I use military analogies to describe events. But as a financial coach, I can't help but see Black Friday as an epic battle. You're knee-deep in the trenches of holiday shopping goals and you're experiencing the rapid fire of sales ads coming at you from everywhere: TV ads, mail, emails, texts, and Facebook ads (my daughter says Facebook is like Instagram for old people, so fill in the blank to whatever social media site you use). Without a survival plan for your finances, you are one flashy Black Friday sales ad away from going into debt. You have to prepare both financially and mentally for Black Friday.
I know from experience. I was going through "mom" guilt right as I saw a flashy Black Friday sales ad for a $150 toy that is a "must have" if you "really love your 3-year-old kid." This was too much to bear and I bought the toy. At Christmas all she did was play with the box and completely ignored the toy. To date, that's the most expensive box I've ever bought.
Below is your "No-Debt Black Friday Survival Guide" with the mission to protect your finances from debt at all costs!
1. Assess Your Resources
Write down who you want to buy gifts for on Black Friday. Review your spending plan to see how much you can spend on Black Friday without going into debt or compromising your other financial goals. Once you have this number, write it in large print, circled and highlighted on top of a sheet of paper and go to step 2.
2. Define the Mission
Using the sheet from Step 1, write down exactly what you want to buy on Black Friday BEFORE Black Friday and why you must buy this item. Write down how buying this item will impact your ability to reach other goals like getting out of debt, buying a house, or even finishing your holiday shopping without going into debt. Decide if it's really worth it. Remember: A sale is not an excuse to buy an item you cannot afford.
3. Examine Your Enemies for Weaknesses
If after doing #2 you still want to shop on Black Friday, the next step is to examine your enemy (the store) for weakness, which are sales ads. Start early and research your favorite store websites along with Black Friday websites to find the best deals.
4. Map Out Your Shopping Battle Plan
Map out where and when you are purchasing your items. You are committing to only purchase the items on your plan and nothing else as well as to stick to your budget. If you need motivation, write "No Debt Black Friday" at the top of your plan to keep you focused.
5. Triage If Needed
If you have a Mercedes shopping list with a Kia holiday budget, you may have to triage. This means deciding who you're going to give gifts to and how much you're going to spend on each person.
Get creative! One of the best gifts I ever got was a voucher from a friend offering free babysitting. And one of my friends gave me an awesome homemade cake. If you have young children or super cute animals, use these weapons of mass cuteness to your advantage:
Snap pictures on your phone and print them at your local CVS, Walgreens, or Rite Aid or use your home printer
Shop for inexpensive picture frames at your local dollar store or thrift store
Give as inexpensive gifts!
With a survival plan you can emerge from Black Friday victoriously conquering tempting sales ads without debt.
Take Charge of Your Savings
Earn rewards for creating a brighter future