First time voting tips: How to vote properly by making a voting plan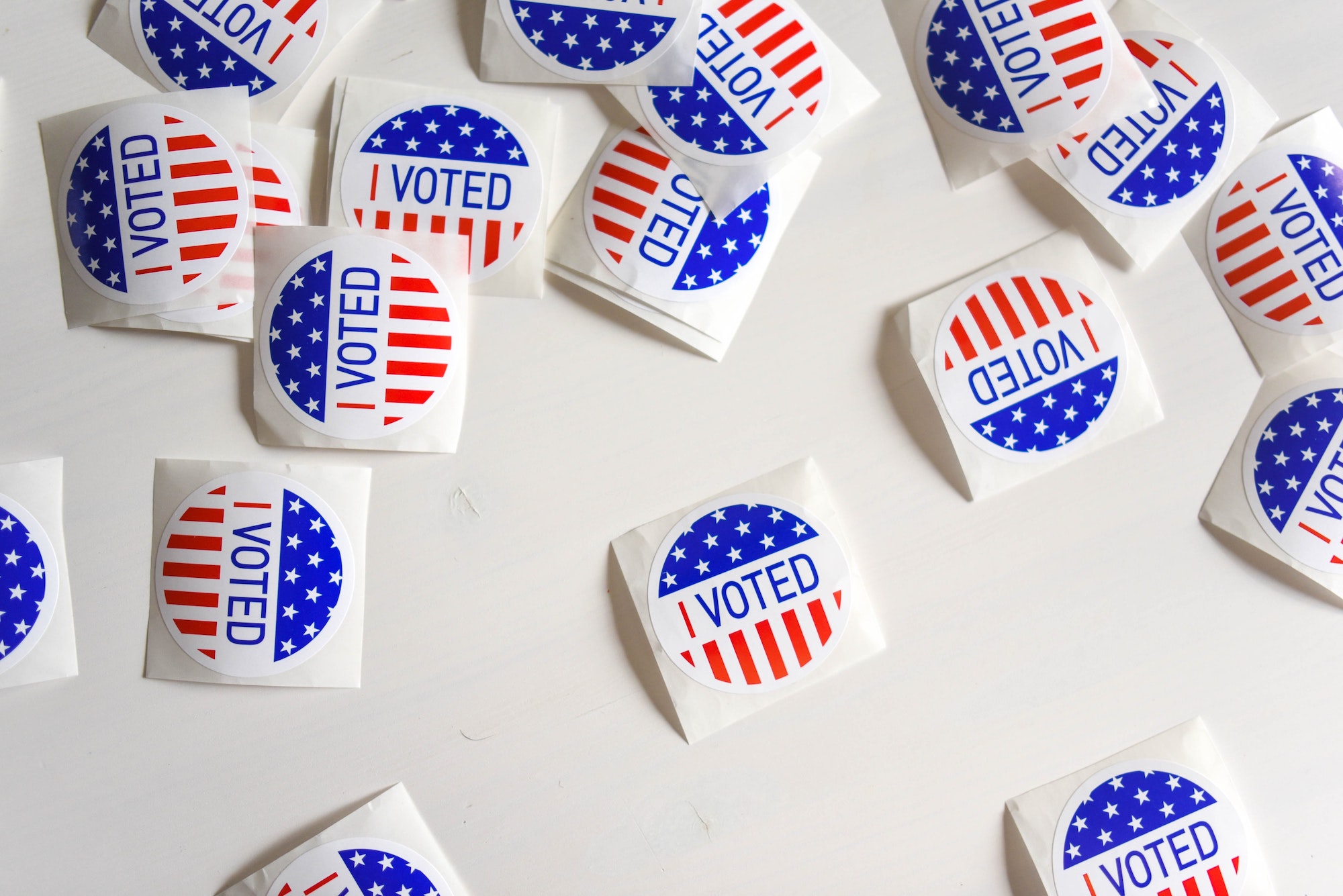 A friendly reminder that Election Day is Tuesday, November 8, 2022.
Everyone knows why voting is important. Your vote is your voice. Issues and candidates you elect can directly impact your financial security — and sometimes, help dismantle systemic barriers. Voting is one of the most important ways you can influence policies and laws and help determine your interests in government.
Your vote is just as powerful as any billionaire's vote. Especially in a time when there's so much at stake, your vote doesn't just work — it matters.
But your vote only counts if you manage to vote! Once you've registered to vote, you need a voting plan because your plan will answer questions like "what will I need to vote". Studies have shown that people who plan their voting day in advance are more likely to take action and cast their vote.
Here are the steps you need to take to make your vote plan.
1. Where do I vote? Which polling place?
If you're planning to cast your vote in person, you'll not only need to know how to vote correctly but also where your local polling place is located in advance. Every registered voter in the U.S. has an assigned physical polling place, and that location can change from year to year.
To find your assigned polling place, check the Vote.org list of state polling place locators below. Once you choose your state, you may have to enter some personal information in order to receive polling place details.
Alternately, call your state or local election office. Find your election office here.
2. At what time does the polling place open?
Don't assume your polling place will be open when it's convenient for you to go. Check the voting hours at your specific polling place. Then make a plan for when you'll get there on Election Day.
Will you vote on your way to work in the morning? On your lunch break? After you pick up the kids at school? And importantly, do you need to ask for time off in advance to make it to your polling place?
3. First time voting: What do I do to get there?
Knowing how you're going to get to your polling place is an important piece of the puzzle. If you have a reliable car and plan to drive, great. If you can walk, take public transportation, ride a bike, or skateboard, that's great too.
But if none of these alternatives are options for you, you'll need another plan. Here are a few suggestions:
If you're in a major city with ridesharing options, note that Lyft has a program to support voters who need a ride to the polls.
Carpool with neighbors, perhaps by connecting on a service such as NextDoor.com. This is also a great way to encourage others to vote!
Certain local organizations and volunteer services make a point to help voters in need get to the polls. Look for information in your local newspaper or via a Google search.
4. Know what you're going to bring as a first time voter
Voter ID laws vary from state to state. Some states require you to show a valid photo I.D. from a list of official options. Others will accept a bill with your name and address on it, and some don't require any ID at all. Make sure you know what's expected at your polling place.
5. Know who and what you're going to vote for!
Here's the hardest part. How will you vote?
It's tough to find nonpartisan information these days. One resource is BallotReady, which is an informational nonprofit resource hub that explains every candidate and proposition in an unbiased way.
By entering your street address, you can see a full breakdown of which candidates you'll be able to vote for in the next election. By drilling down to a particular candidate, you'll see that person's credentials, as well as their voting record and stance on issues such as abortion, civil rights, criminal justice, healthcare, housing immigration — and even coronavirus.
6. Everyone should vote, so prepare for hitches
Having a plan for Election Day is so important. But what if something goes wrong? What if you get to the polls in time, but there's a long line, and the poll is scheduled to close before you get to the front? What if you experience intimidation or harassment at your polling place — or you're told that you're not on the voter roll, even though you're sure you registered to vote?
Voter.org has a great resource on Election Protection. It addresses all of these scenarios and more. If you have a smartphone you plan to take with you to the polls, consider bookmarking the page. Alternatively, review the information in advance and either print it out or commit it to memory, or report an election issue by calling:
1-866-OUR-VOTE (866-687-8683)
1-888-VE-Y-VOTA (en Español)
1-888-API-VOTE (Asian multilingual assistance)
1-844-YALLA-US (Arabic)
It is illegal for anyone to try to stop you from voting. If you experience any of the following, report it to Election Protection (866-687-8683) immediately.
This concludes our series on voting. If you missed an article, use the links below to backtrack. Then, get out and vote!
Everything You Need to Know About Voting by Mail
5 Myths about Voting
The First Step to Making Your Vote Count
How Voting Affects Your Financial Future
---
Learn more today
Take Charge of Your Savings
Earn rewards for creating a brighter future