Kimberly's Story: Securing a Future for her Kids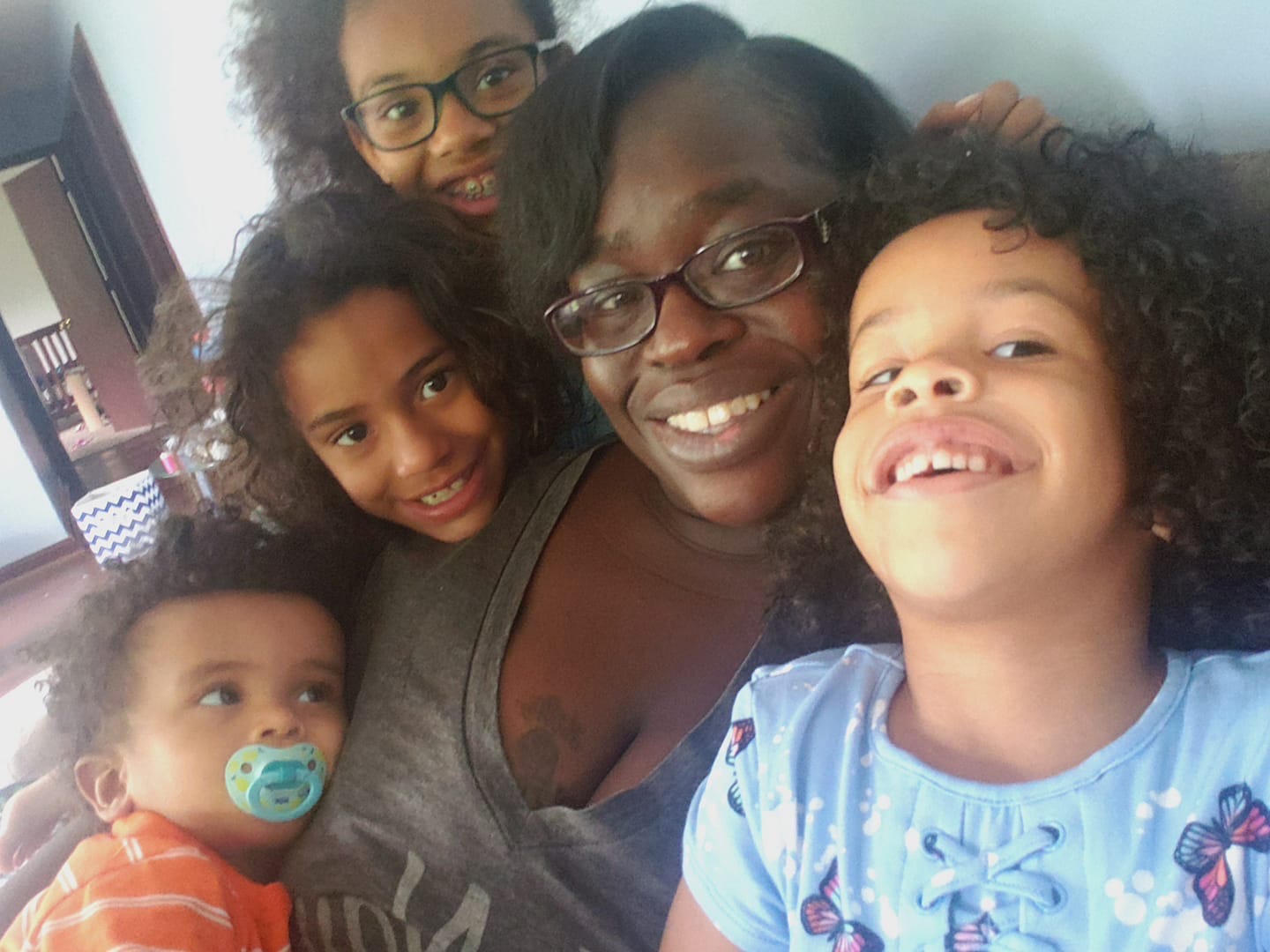 Meet Kimberly, a car assembly plant employee who lives with her four children (and fur child) in Ohio.
What's it like where you live?
I've lived in Cincinnati for about 22 years now, but I'm originally from Kansas City, Missouri. The weather is weird, but other than that we live a pretty typical suburban life. In my house, it's my four kids, me, and our cat.
Can you tell me a little bit about your profession?
For the past two and a half years, I've worked on an assembly line making car parts such as alternators. I like it's because it's something different. Before this job, I had customer service roles. I made the change to my current job right after I had my son, and I've been here ever since.
How's your work schedule?
We have rotating schedules, which is different compared to many other jobs. It changes every three to four weeks. Right now, I work the 4pm – 2:30am shift. Sometimes, I'll have to make lunch and dinner for my kids before I leave to go to work for the evening.
What does a day in your life currently look like?
By the time I wake up in the morning, my youngest is already wide awake and ready to say, "Hey world!" An hour or two later, my other kids get up. I make lunch and dinner for them and put those meals in the fridge. We play outside for a while so they can get all their energy out.
After work, I get home around 3 am. By that time, my son is still awake. Actually, three out of my four kids are awake. Around 4 – 4:40am is when they finally go to sleep. It's rough, but it's my life.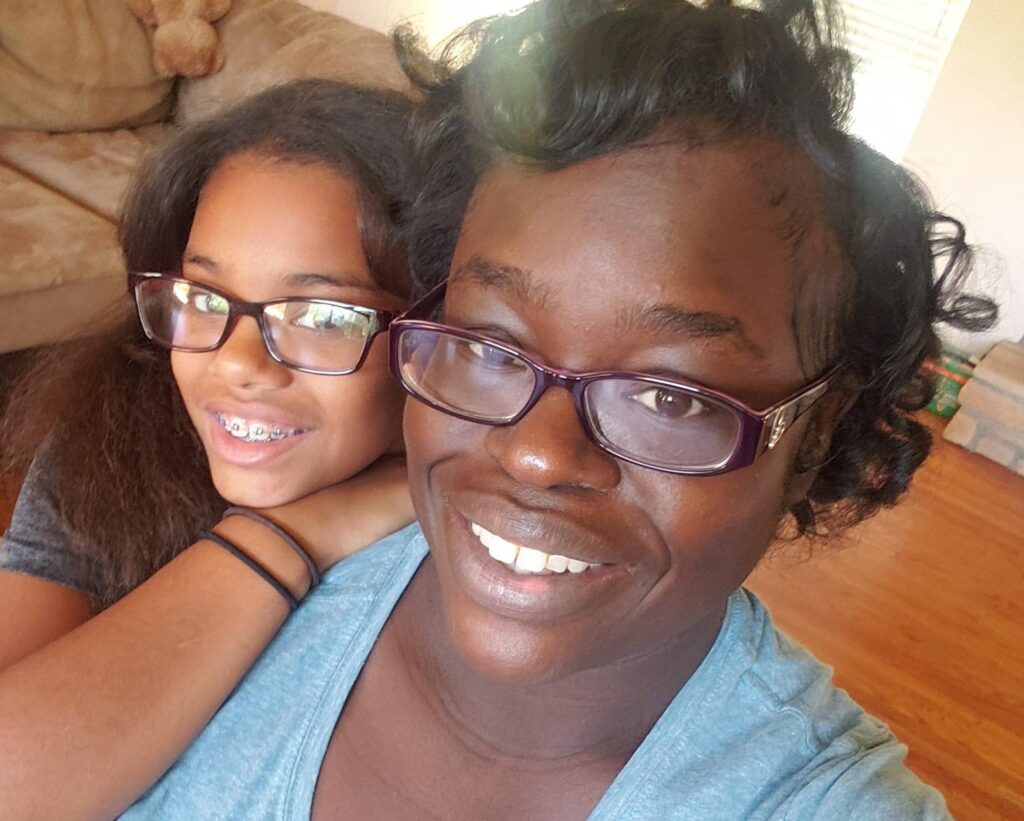 In your June Journaling post, you mentioned that your savings were drained due to reduced hours and you had to really budget. Could you tell me more about that?
So with my savings drained, we had to live almost paycheck to paycheck again. When we go grocery shopping, if we don't need it, we don't get it. I write everything down and then cross it off the list to make sure we get what we need and don't spend more than we need to. The Kroger's app is really helpful because it helps me keep track of how much I'm spending at the store. In addition to using that grocery shopping app, we use a lot of coupons or wait until items are on sale. I also don't buy anything full price.
How are you feeling about your situation right now?
To be honest, I'm very overwhelmed. It's a lot for me and my children.
My oldest daughter, who's ten years old, is a social butterfly, and she misses her friends and cheerleading. And my youngest daughter has special needs, so she doesn't understand what's going on. We have a huge yard, which I'm grateful for, and I try to do my best to keep them happy.
My son loves playing in water, and my other daughter loves chalk and bubbles. Altogether, they all just love being outside.
What would you like to do after this is all over?
I want to go on a family vacation with all five of us. Maybe I'll take them to the beach or something. I never really went on a vacation with them, so that would be nice.
What are you saving for?
Our future, honestly. I'm saving for a future for my kids. With my daughter being special needs, I don't know what the future is going to hold for her, but I just want to make sure she's secure.
In the short-term, I want to save up for a house. Right now, I'm just working on building my credit.
What does money mean to you right now?
It means being able to live. Even though we're in a pandemic, the bills didn't stop—nothing stopped. I wanted to make sure we had everything we needed: a roof over our heads, diapers, clothes, and food. As bad as it is, money rules the world.
How do you feel about SaverLife?
I never heard about it until a few months ago, but I was so grateful to find you guys. I read the Money 101 articles, and they're so informative. Also, SaverLife introduced me to TrustPlus financial coaching and that was really helpful. You guys helped me out with my savings. I actually told my friends about the program, too.
Take Charge of Your Savings
Earn rewards for creating a brighter future