April's Story: Wanting Better For Her Son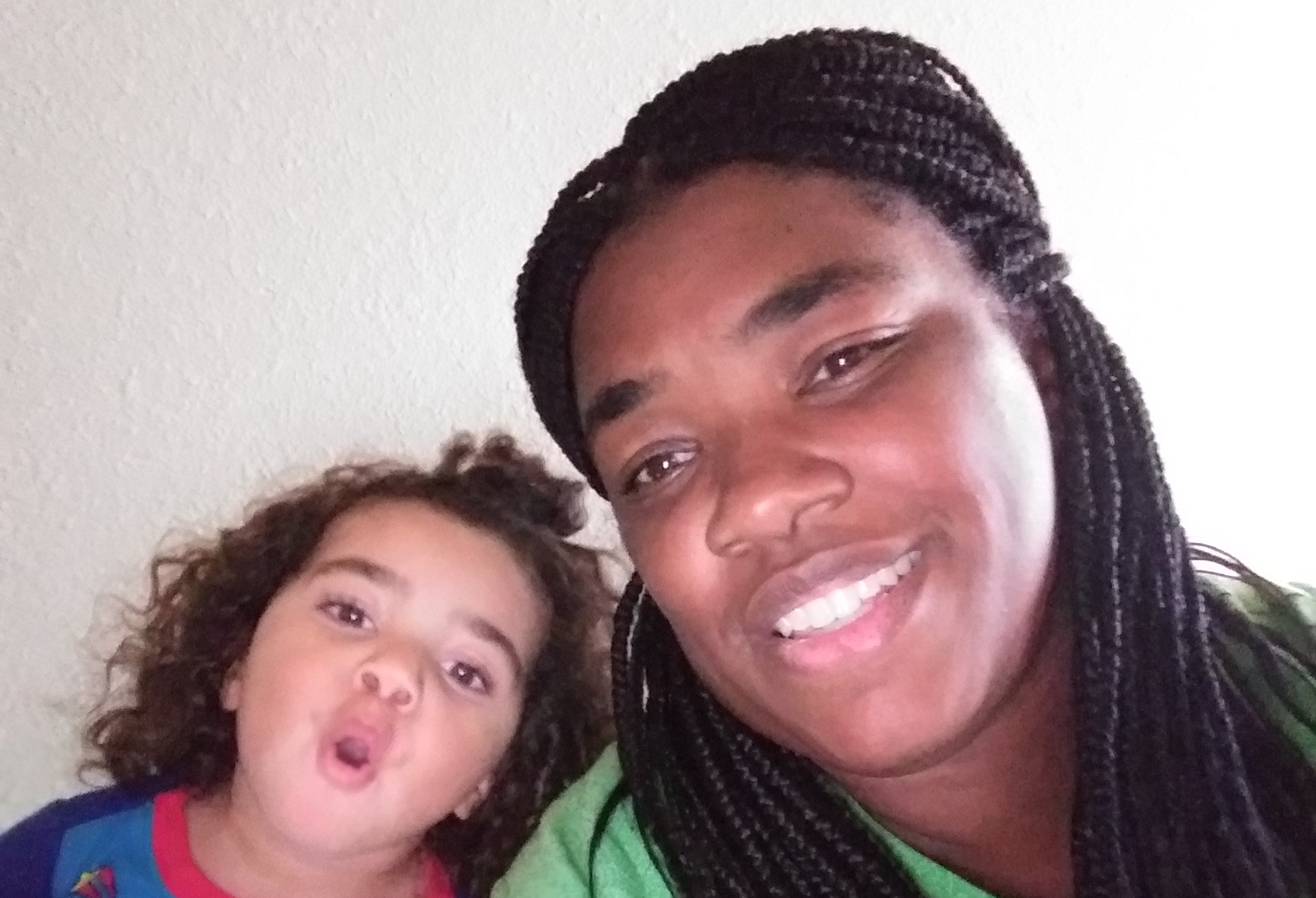 Meet April, a single mother who lives with her two-year-old son in Nevada.
How have the last couple of months been?
My son and I have been through a lot, but we're still patient. I'm trying to do the best I can to provide for him. Things are tough right now because it's the first time a pandemic has happened in most people's lifetimes.
How are you taking care of yourself these days?
As much as possible, I stay focused on the positives. My son is two years old and I try to keep him really active so he doesn't get bored. We try to limit the times we go out, so I'm always thinking of fun things we can do together at home. Family time consists of playing games, coloring books, and teaching sign language to my son. He's a hearing person, but I'm deaf. I've been teaching my son sign language so we can communicate.
What does a day in your life currently look like?
During the day, we chat, play games, watch movies, and spend time together. Sometimes we go to the park because my son really likes to go outside, but it's hard to find a park nearby that's open. Actually, a lot of places are still closed. Grocery shopping is our main activity these days. Above all, the most important thing to me is keeping my son safe.
What's your profession?
I'm not currently employed, but I'm looking for work. I have "momma duty work" right now.
In Las Vegas, there are thousands of people who've been laid off. Employment is hard to find around here, so I'm trying to find a job online. I'm not exactly sure what I'm looking for, but I'm actively looking for something to do from home.
Are you able to save these days?
To be honest, saving has been difficult because we're a low-income family and don't have a lot of money to begin with. I don't come from a wealthy family either. I'm trying to save so I can make sure I have something saved up for me and my child.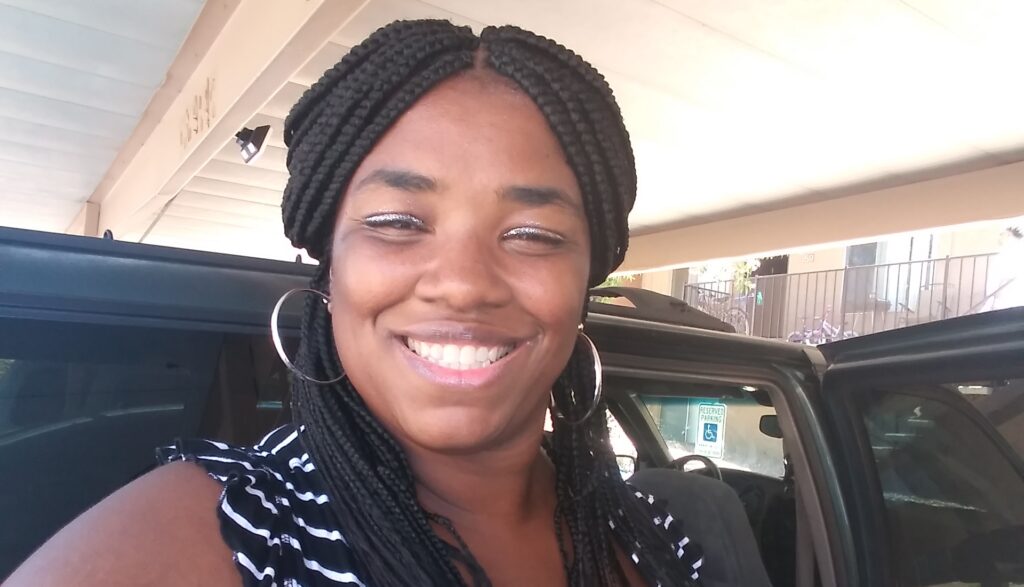 Has COVID-19 impacted your financial situation?
Yes, it has. A lot of my life has changed dramatically. I'm starting to struggle to keep up with my bills and rent. I'm on a steady financial decline at this time. Right now, I'm looking for programs that could help me out with paying my bills.
Have you had any success in finding any of those kinds of programs?
Fortunately, yes. The Salvation Army was a great resource. I've also been able to find some Las Vegas-specific programs to help me out with the bills and rent. What I realized is that some of these programs are waiting for people to donate to the organization before they can help those in need.
Tell me how you envision your family's future.
I want us to live and have a happy future. It would be nice to travel and visit countries like Ethiopia and France. I want to make my son happy as we explore new countries. I've never had that opportunity to travel, but I want my son to have those experiences that I didn't have growing up.
I was raised in foster homes and group homes growing up, so I didn't have a stable household. I don't want my son to experience dealing with Child Protective Services because it's really depressing. He deserves a better environment than what I had.
Did you have a chance to learn about money growing up?
I learned a little bit about saving money during high school, but never had the chance to open a savings account. I didn't work in high school or have money, and I wish I had some family members who could have taught me about managing my finances.
With my son, I want to teach him about things like budgeting and saving. My hope is that he'll learn how to manage his money wisely and not spend it all. When he gets older, I'll teach him about the importance of having an emergency fund set aside.
What does "financial wellness" mean to you?
To me, it means achieving my money goals. My first goal is to start saving $50,000 to get a car. After that, I want to save $50,000 for my son. I want to set him up with an emergency fund.
How do you feel about SaverLife?
It's AHHH-mazing. I love it. I've learned so much from the organization already. With SaverLife's free financial coaching program, I've been able to learn about topics like debt management, saving versus spending, and budgeting.