Maria's Story: $100 Saved from Every Paycheck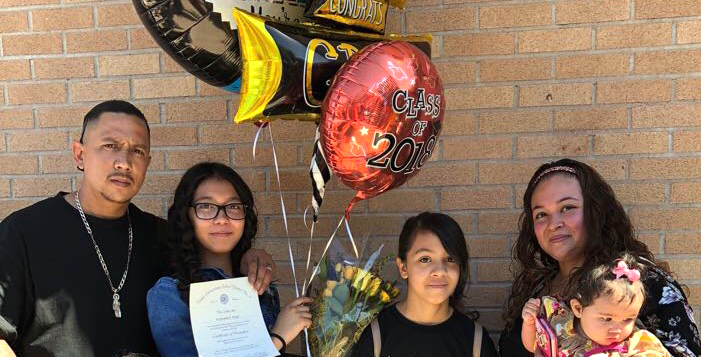 Meet Maria, a social worker assistant with Tribal Child Protective Services. She lives with her husband and three daughters in Phoenix, Arizona.
What do you do?
My husband is a construction worker and I'm a social worker assistant with Tribal CPS. I enjoy being able to work with kids and help them through problems.
What did your upbringing teach you about finances?
I remember growing up, my mom and dad struggled. When I became a grown-up, I wanted to make sure I wasn't in those kinds of hardships. Ever since I got my first job, I've put away at least $100 from every paycheck in case of emergencies.
Sometimes it was tough for my parents. They worked in agriculture in California, so it was seasonal work. Sometimes there wasn't work, so they had to be wise with money. We always had enough to pay our bills and get food. But sometimes we had to delay paying for clothes or extracurricular activities until they were working again based on the season.
What are the highest and lowest financial points in your life?
My highest was when I was able to save my whole check and just rely on my husband's paycheck for our expenses.
The worst was when we had to rely on credit cards because my husband's work slowed down. That's what we're currently trying to get out of now. It feels really good right now to be getting out of this debt. This is an important lesson that we've learned from and are able to pass down to our kids.
What's the best piece of financial advice you've received?
One of my aunts taught me how to manage my money. After we got into this problem, she taught me how to save and pay off our debt more quickly.
We sat down and looked at my husband's income and my income. We figured out how much we could put aside and how much we could spend until we were able to get this situation sorted out.
What are your goals for the future?
I want to have a good savings account for my daughters for their schooling and I want to continue to be financially stable. My oldest daughter wants to work with computers and my 13-year-old wants to be a teacher.
What does money mean to you in your life?
It's important to me to keep what we have saved. If I was to get a really good deal on a credit card right now, I would turn it down. I know I don't need that credit card just to buy superficial things.
Take Charge of Your Savings
Earn rewards for creating a brighter future