Danielle's Story: Give Good Out, Get Good Back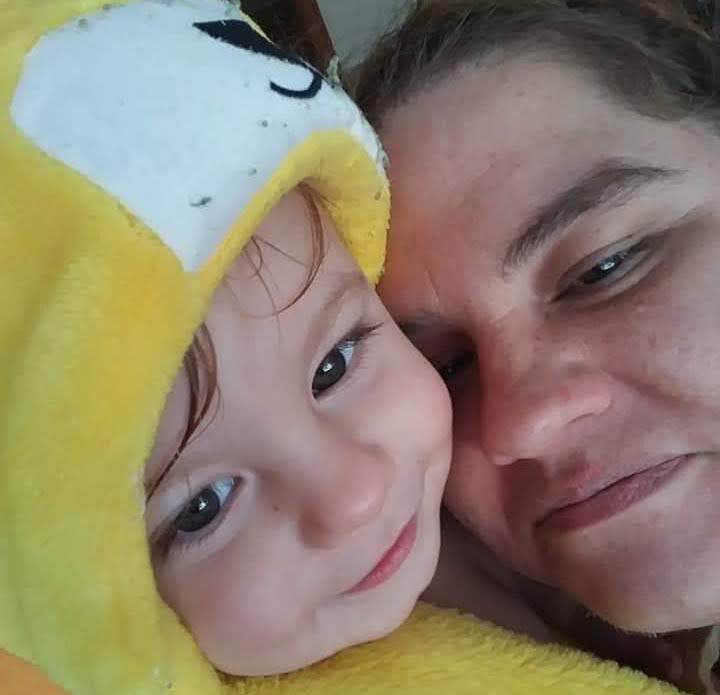 Meet Danielle, a scrapbooking entrepreneur and blogger who lives with her husband, 3-year-old son, and mother-in-law in Florida.
What's your profession?
I've always loved scrapbooking and putting everything together. After making a few for friends and family, I decided to start my own scrapbooking and memorabilia business. It started out as a page on Facebook called Love Sissy Love, but now everything is done through the phone. I recently hired a couple of artistic friends of mine to help out as well! This year, I've made about 37 scrapbooks and 14 memorabilia projects.
Scrapbooking is fun, but my real passion is writing. That's why I started a blog. It's called Dani's Rambling Again. When I first started reviewing Amazon products, I was reviewing just about everything and anything. Now, I actually get to work with bigger companies like Dyson. When you get comfortable with the sellers on Amazon, you can pick what you want to review.
Since I've had a kid, I've been able to review baby and toddler items. Just from reviewing items, I got a whole year's worth of wipes and diapers! It's also cool to get snack samples that aren't yet available in stores.
If you can't tell, I don't like working 9-5 jobs. I don't like clocking in, and I don't like having to schedule, schedule, schedule. My last 9-5 was at Publix. It wasn't as great as I thought, and when I got sick, people weren't really sympathetic. There was also a manager who was pushing me to leave. He ended up firing me for something I didn't do. I filed a report, and my case went to court, where I ended up winning.
What does the future of your scrapbooking business look like?
Pre-COVID, I was actually trying to buy some shared space at the shopping plaza to sell my scrapbooks. Once I start saving again, that's where I'm headed. My dream isn't going anywhere.
What does a day in your life currently look like?
I'm usually woken up by my 3-year-old poking my face or playing with our rescue dog. Then we do breakfast, and while I try my best to feed my little one something healthy, it's ended up being ice cream recently. After breakfast, we take our dog for a walk, I come home and check my messages and emails, and my husband and I clean the house.
These days, I'm trying to make calls to people who might be interested in my scrapbooking business as opposed to waiting for them to call me. I'm the only driver in the house, so I usually play taxi mom, which sets me back on work. My son's trailing behind me 24 hours a day Cooking, cleaning, working—that's pretty much my day. Somehow, it always works out by the end of the day.
How's life at home been since COVID?
Well, it's just been me, my husband, our 3-year-old, our puppy rescue, and my husband's mother. And two weeks ago, we started hosting a homeless pregnant woman in our spare room. I saw her twice at the gas station, and she looked just about ready to pop. The day we brought her home, she actually went into labor. She's going to stay with us until she can get things figured out.
I'm a big believer in good karma. What goes around comes around, and I hope the good comes back.
What would you like to do after this is all over?
I want to go to the beach. That's where I reflect. Where we live now, we'd have to drive an hour to get there. I already told my husband, "We're going to the beach once this is over."
When we lived in Fort Lauderdale, my best friend and I had the same work schedule, and we'd go to the beach every Tuesday, Thursday, and Sunday. That was our ritual.
What's your proudest financial achievement?
I have two. The first is when my sister entered me into a poetry content when I was 16. I was up against thousands of people, and I won two years in a row. It made me feel more noticed.
The second was a yard sale my friends and I put together for a buddy of ours. His mother was dealing with cancer in the hospital, and he wanted to visit her. We brought our stuff to the car wash to get more foot traffic. To make more money, we ran a booth called "Conversation with a cool chick" and charged $5. We made enough money to send both him and his wife to see his mother.
Have you had to dip into your savings to help weather what's happening?
Oh yes, and way more than I wanted to or probably should have. In the beginning of the pandemic, I was buying brands I wouldn't normally buy because that's what was available. Now I'm pinching pennies, and I've downloaded all those apps where you can earn rewards and save money.
What does money mean to you in your life?
It depends on what day it is. Here are just a few things it means:
"A ways to get by"
"Evil"
"A necessity"
"Doing the funner things in life"
I try not to spend it frivolously because I'm not just taking care of myself anymore.
How do you feel about SaverLife?
Because of SaverLife, I started saving pretty well. I love it! I found out about it through FreshEBT. It's more interactive now with the forum, Saver Stories, and different ways to earn points.
Take Charge of Your Savings
Earn rewards for creating a brighter future