Destiny's Story: Prioritizing Her Family's Financial Security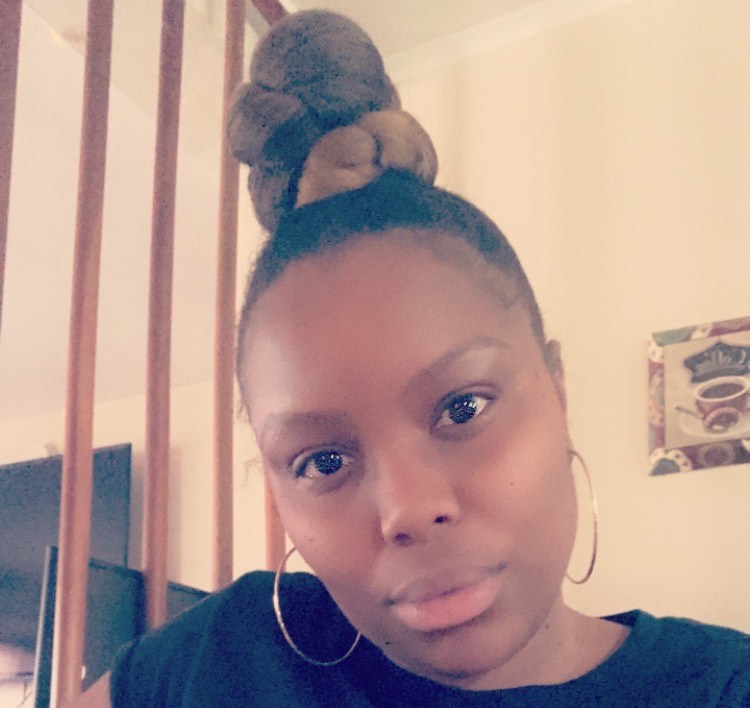 Meet Destiny, a customer service representative who lives with her four children in Virginia.
How's it been sheltering in place?
It's just me and my four boys here at home. Sheltering in place was much harder when it first began. Now that things are starting to reopen and I'm going back to work, it's becoming a little easier. It can get overwhelming at times, but we're making it through.
What does a day in your life currently look like?
I wake up, get ready for work, get the kids ready for daycare, work for six hours, pick the kids up, come home and cook dinner, put the kids to bed, then go to sleep and start all over again the next day.
What's your profession?
I just started as a customer service representative at a call center in July. It's been good so far, and I'm glad to be at work. Sitting at home every day wasn't great for me and my boys.
My hours changed just a bit, but I'm lucky that I got to pick when I work. I work 9am to 3pm, so I schedule what I have to do for my kids outside my working hours.
How are your kids attending school this year?
I have two kids that are school-aged and two that go to daycare. The two that are in school are doing virtual learning. It's the first time they're learning this way, so it's going to be an interesting school year. It's a lot different compared to what we're used to.
I can already tell it's going to be tough having the kids at home 24/7 and being their teacher while working full-time as well. Even though it's a challenge, it's nothing I can't handle. Hopefully, we can get into the groove of things and get some type of routine going.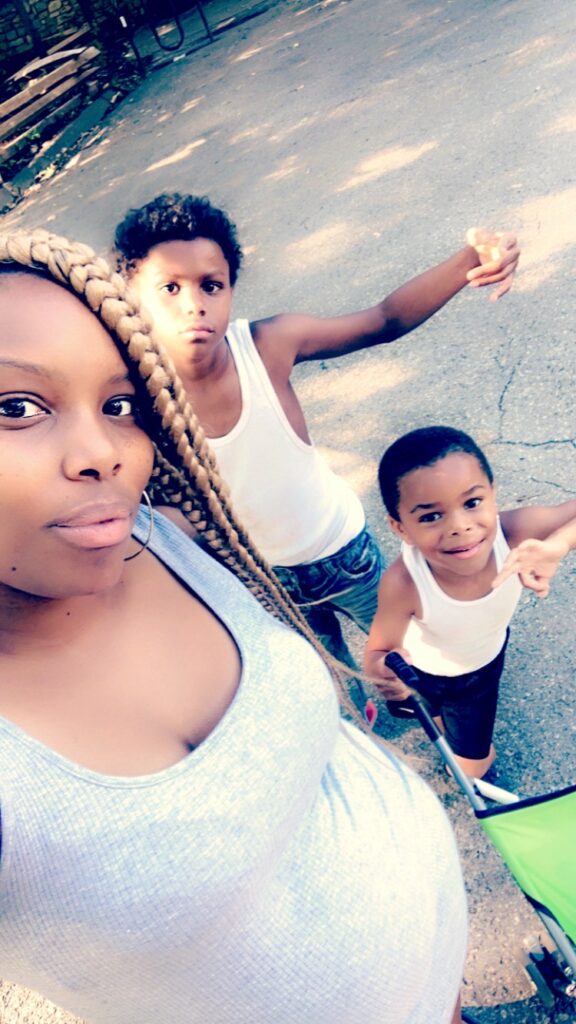 Any long-term savings goals?
My main thing is saving for a house. Besides that, I'm saving for a rainy day. You never know what's going to happen.
How do you envision your family's future?
I want to buy a house for myself and my kids. I'd like to have a car that's paid for that I'm not making payments on. I want to have something that I own that I don't have to worry about being taken away. Eventually, I want to get married. Lastly, I just want my family to be financially stable and have a career.
I don't want my kids to have to want for anything. Most of the time, I'm living paycheck-to-paycheck, but I want to build financial security for my family.
What does financial security mean to you?
It means having a well-funded savings account. A lot of times, I've had to ask my family members for money to pay for things or get gas, and I want to be able to provide for my kids without asking for help.
Do you talk to your kids about money?
They have to do chores in order to earn their allowance. I want them to grow up and understand the value of money. If I just give them money, they'll keep expecting it without having earned it. I don't want them thinking people are entitled to have money given to them.
I don't think I had much guidance when it came to money management growing up, so a lot of what I've had to do and learn, I taught myself. I just want to make sure I teach my boys everything about finances so it's not difficult for them growing up.
What would you like to do after this is all over?
I want to take my kids on a vacation. It's something we try to do every year, and because of COVID-19, we weren't able to this year. I just want for them to see and explore new places.
Going to the beach first would be my priority. My 4-year-old has been talking about the beach for some time now, and I really want to be able to take him there. That's something he's looking forward to.
What does saving and budgeting look like for you?
I haven't actually been saving lately. Before I started working again in July, I had to count dimes and watch my family's spending. Since I'm back to work now, I want to start saving $30 per paycheck.
When I put my budget together, I prefer to write it out using pen and paper. I like to see the amounts in front of me. Nothing against the mobile apps, I just prefer to do budgeting myself.
Writing it down makes me feel like I'll remember it better, too.
How do you feel about SaverLife?
I love it! I try to get on the site at least once a week. The forums and articles are really helpful since I'm working on my financial security.