Heather's Story: Helping Her Community Deal With COVID-19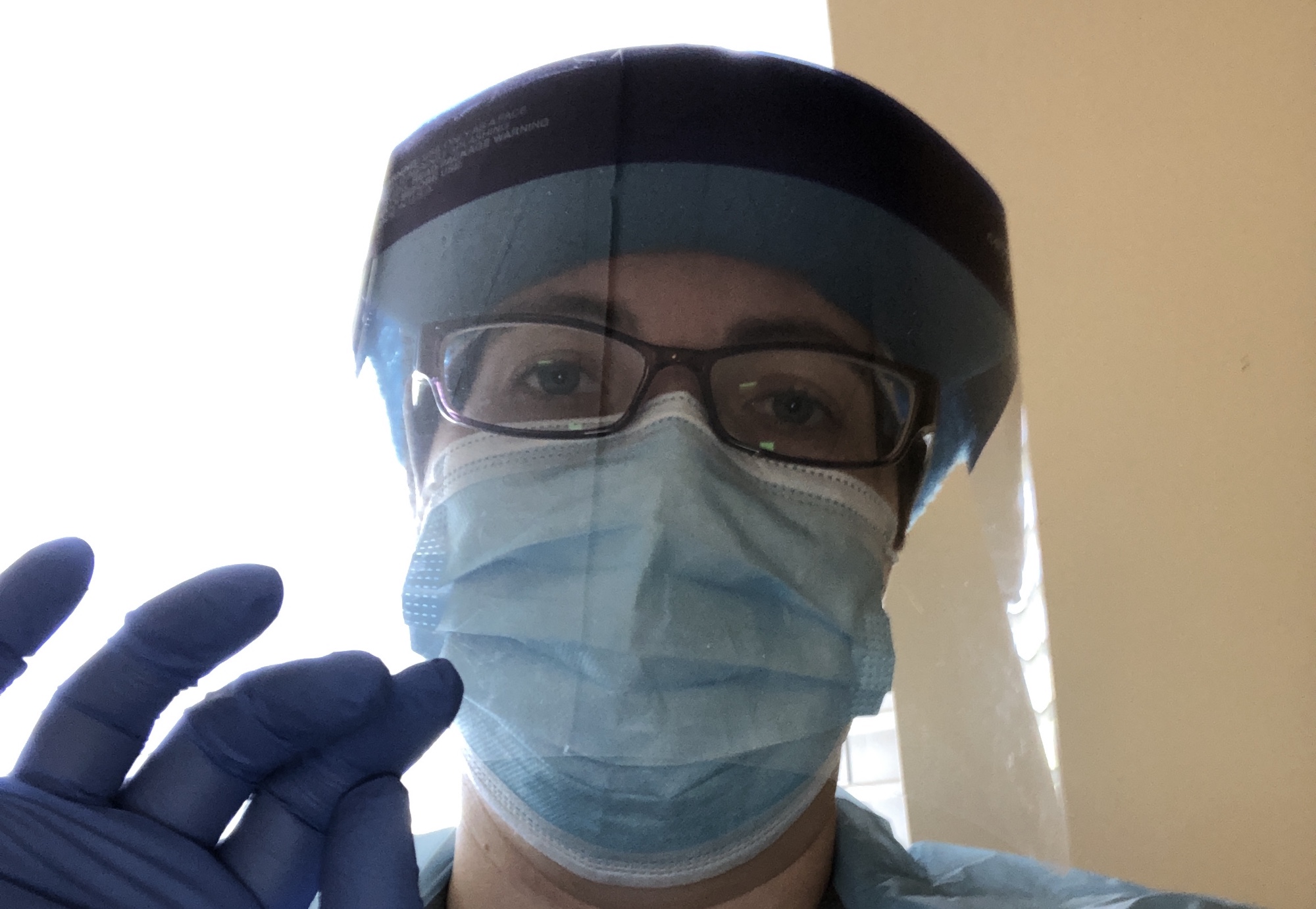 Meet Heather, a hospice nurse who lives with her husband and two girls in Colchester, Vermont.
Tell me about your job.
I'm a registered nurse (RN) at Bayada Hospice, where we support five counties in the state of Vermont. Right now, I have 12-18 clients of my own. While I'm thankful for a steady job and income, I'm working 50-70 hours a week. Last week was particularly hectic because both flu and COVID-19 are on the rise in our counties.
I'm supporting people in their homes as well as those living in nursing homes. Those in hospice don't get to see their families, and it's gotten even worse with COVID-19. In the beginning of the pandemic, I wasn't even able to see my own family because I was dealing with COVID-19 patients.
What does a day in your life currently look like?
At 6:30am, I wake up the girls before feeding our two dogs and one cat. Then I help my oldest get ready for online school by making sure she has everything she needs before she starts her day. After I drop my youngest off at school, I head to work. Since I cover five counties, I can drive up to 200 miles a day. I arrive back home around the same time that my husband and two girls do, and sometimes I bring my work home with me. After dinner, we'll usually watch a movie together to wind down.
---
"My side hustle is the same as my job. I work extra hours as a hospice nurse for Bayada Hospice if I need the extra money. There is always more work, especially in these times of trial. I get to bring joy and the gift of comfort to families at the end of their loved one's life. Rewards abound and my cup of gratitude and peace to be able to do what I do and get paid for it is a blessing."
---
Can you tell me more about your financial situation?
My husband was on layoff in December, and he was supposed to go back in March, but that's when the company furloughed him until May. He went back to work in May, but now we're looking at him potentially getting furloughed in December.
When I took on my current position, it was fantastic and we were finally getting back on our feet. A year and a half ago, I lost my job at a different hospice facility. My previous job decided to give me double hours (80 instead of 40) with half the pay. And in August of this year, we had to file for chapter 13 bankruptcy. We almost lost our house because of the pay cut I took last year. We'll have fully paid off our debt in two and a half years, but it's a struggle to pay that in addition to other bills. We're pretty much relying on my husband's paycheck at this point because my paycheck covers our bankruptcy. You can do everything right and then sometimes things just go wrong.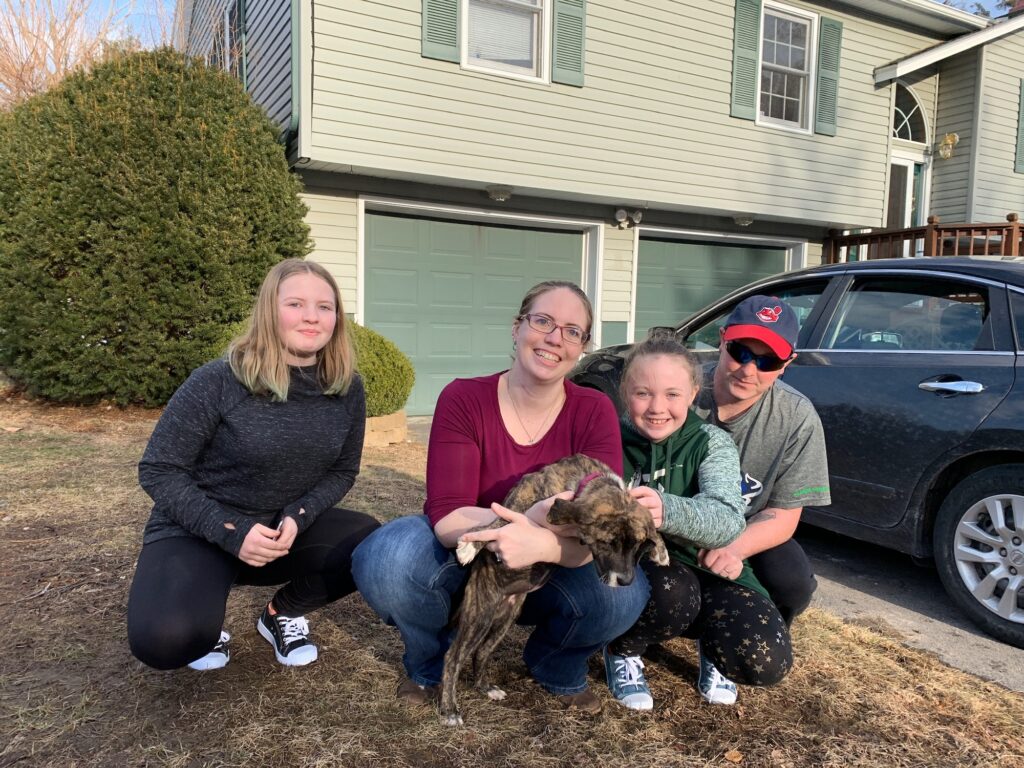 There's a federal moratorium on student loans until December 31, 2020. How prepared do you feel to start paying them again in the new year?
I started out with $100,000 and I've been able to work my way down to $65,000. Most of my student loans fell under the moratorium, but I'm still paying toward my private student loans. Once the moratorium ends and I have to start paying my federal student loans again, I know my budget will be tight, but it's something that needs to happen. Right now, I pay about $400 in student loans every month.
Since the moratorium was put in place, I've been putting the money I would have been using for my federal loans toward our mortgage.
What does this school year look like for your family?
There were two active COVID cases from one family at my daughter's school and neither of them wants to go back in-person. My oldest suffers from anxiety and she had a two hour panic attack last week; she refused to go to school. She only goes to school in person two days a week, but even that's tough. This morning, our youngest daughter woke up and told us she didn't want to go to school.
It's a constant battle. Online school is a nightmare and we have constant talks with the teachers and staff about assignments that are lost and not getting done. My husband and I don't know what's right anymore. The hybrid model isn't working, limited in-person classes aren't working, and obviously online schooling isn't working. I know kids need in-person learning, but I also know that that's the best way to potentially contract COVID-19 other than getting it from me since I work in healthcare.
I think the world is just so anxious right now. They just moved our school district up to full capacity for classes. The teachers are not being tested for COVID-19 because there's no requirement for it. There's just a lack of testing happening in the state of Vermont.
Do the holidays look different for you this year?
Typically, I get to see my family. My sister and her two girls (my nieces) live in red zones (out of state), so they won't be able to come celebrate the holidays with us this year. I've seen very few family members over the past year. But if COVID-19 cases continue to rise like they have been, I don't think we'll be able to keep seeing each other. We may have to have "Zoom holidays" like we did in the spring. For Easter this year, we had to celebrate over FaceTime.
What would you like to do after this is all over?
We canceled three family vacations this year, so we want to make up for that time. This fall, we were supposed to go to a friend's wedding in Connecticut, but we're missing it because of travel restrictions and the fact that I'd have to quarantine for a month when we returned. We take a yearly trip to the Maine sea coast to Wells Beach, but we can't go this year. Unfortunately, we had to cancel our trips to Las Vegas and Niagara Falls, too. It was going to be our first time seeing the waterfalls. And we try to make our way to Orlando every couple of years to see my father, but obviously we had to push that out, too. I feel like we just wasted an entire summer. My kids couldn't go to the beach, out to restaurants, or see their friends.
How do you feel about SaverLife?
I signed up for SaverLife a couple of years ago, and I've loved it ever since. In the past, I've won $50 from a contest, $5 from a Scratch & Save card, and I recently received one of the $500 Emergency Response Fund grants. The cash grant came just in time because we received the money right when my husband got the news that he'd be furloughed.
Take Charge of Your Savings
Earn rewards for creating a brighter future