How to Get Childcare Assistance and Build Care Costs into Your Budget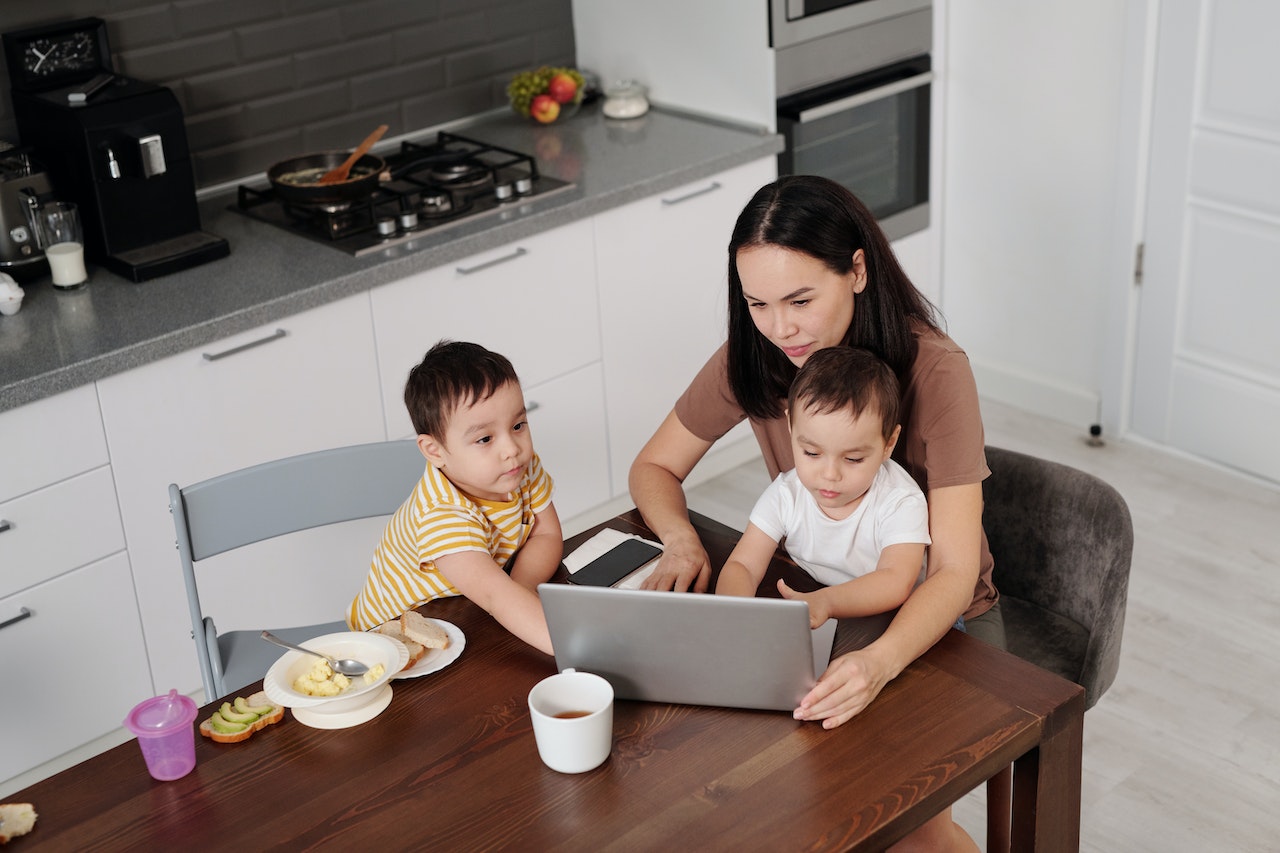 One of the largest expenses parents may face, especially during the first few years of their child's life, is childcare. According to Illumine, the average cost of childcare in the US is $14,760 per year.
While this cost does vary from state to state, it's clear that the cost to cover childcare can put a burden on families. So, if you are struggling to afford care for your little ones, you aren't alone.
When your budget is already tight, finding money to pay for childcare can seem impossible.
But there is good news! There are childcare assistance programs out there that might help reduce your costs.
Once you understand these programs and take the time to build childcare costs into your budget, paying for care can seem less daunting. Let's look at some common childcare assistance options and how to build the care cost into your budget.
Assistance Options
First, let's look at childcare assistance programs that might be available to you. It's important to note you may not qualify for all these programs. But doing some research and looking at care options available in your area can help you reduce your costs.
State Childcare Assistance/Childcare Vouchers
One option that might be available to you is a state childcare assistance or voucher program.
All states get federal funding for childcare assistance programs. Depending on the state you live in, this assistance may be called a voucher system, fee support/assistance, a subsidy, or a name specific to your state.
But the way these programs work is often the same.
If you qualify for support, you will get help paying for childcare. For a list of programs in your area, visit https://www.childcareaware.org/resources/map/.
Early Head Start & Head Start
Both Head Start and Early Head Start are federally funded programs that offer families services to help their children grow and develop.
Early Head Start programs are for children ages 0-2. And Head Start programs are for children ages 3-5.
Income is the main eligibility requirement for both programs. Families whose income is at or below the poverty line should look into the programs offered in their area as they may be eligible.
The main goal of both programs is to promote school readiness for infants, toddlers, and preschoolers.
For information about your local Head Start programs, visit https://eclkc.ohs.acf.hhs.gov/center-locator.
State-Funded Pre-K
Pre-K, or Pre-Kindergarten programs help children get ready to go to school full time.
These programs are often for kids ages 3-5.
While not all states have Pre-K programs, those that offer them may have low or no cost options available for eligible families.
Other states have made their Pre-K programs available to all families. If you are interested in learning more about Pre-K options in your area, visit https://www.childcareaware.org/resources/ccrr-search/ to find the contact information for your local childcare resource and referral agency.
Military and DoD Fee Assistance Programs
For members of the military and DoD who are eligible, Child Care Aware® of America has programs offering free assistance for childcare services. The eligibility requirements are determined by each branch of the service or agency. For additional information and to see if your branch or agency is covered visit https://www.childcareaware.org/fee-assistancerespite/.
Employer Provided Assistance
There may be other assistance options you qualify for through your employer to help offset the cost of childcare.
Some employers offer the option to earmark a portion of your paycheck into a fund to be used for childcare. The money you set aside through this program is not taxed and can only be used for childcare services.
Additionally, some employers offer on-site childcare or discounts with local childcare providers for their employees.
Check with your human resources department to see if any childcare assistance services are offered.
Building Childcare Costs into Your Budget
Being aware of the different resources and programs available to help you pay for childcare is important. The next piece of the puzzle is to focus on your own budget and see how you can build the cost of childcare into it.
Know Your Numbers
As you start looking for childcare options and providers in your area and thinking about how they'll impact your budget, the first thing you need to do is know your numbers.
If you already have a budget in place, you'll have a good idea of where you are starting. If not, it's time to build a budget.
Start by adding up all your sources of income. Be sure to include income you earn as well as income others in your household earn and any other additional income or outside assistance you receive.
Once you've added up all your income sources, review three to six months of your bank and credit card statements to get a good idea on how much money you spend each month and what you spend it on. Be sure to include all your fixed expenses like your rent/mortgage, utilities, transportation, insurance, medical bills, and debt repayments. Also include your flexible expenses like groceries, eating out, entertainment, and any other expenses you see pop up regularly on your statements.
Now, compare your income to expenses to see what resources you might have available for childcare on a monthly basis. Use this information to start comparing childcare options and see what might fit into your budget.
Cut Back if You Can
When you've created your budget and calculated what's left over, you may not have quite enough to cover childcare expenses. If this is the case, look for areas of your budget that you can reduce.
Sometimes getting rid of a few unused streaming services can help free up the funds you need to cover the rest of the childcare cost. If you need more, you may have to look at other areas of your budget to cut back. Often people cut back on things like entertainment, eating out, and vacations to help cover the cost of childcare.
Spread the Cost Across Multiple Paychecks
One of the best budgeting strategies for paying for bigger expenses like childcare is to spread the cost across multiple paychecks.
For example, if you're spending $800 a month on childcare and you get paid twice a month, set aside $400 from each paycheck into a separate checking or savings account to cover your childcare costs.
This'll give you the funds necessary to cover your childcare costs when the bill is due. At the same time, it'll leave more money in your account for you to pay for other monthly expenses.
If you currently have kids or are thinking about having kids, and worry about the cost of childcare, you're not alone. But if you consider your childcare costs in your budget, you'll have a better understanding of what you can afford and how best to cover the costs.
Take Charge of Your Savings
Earn rewards for creating a brighter future