Paige's Story: A School Counselor in the Making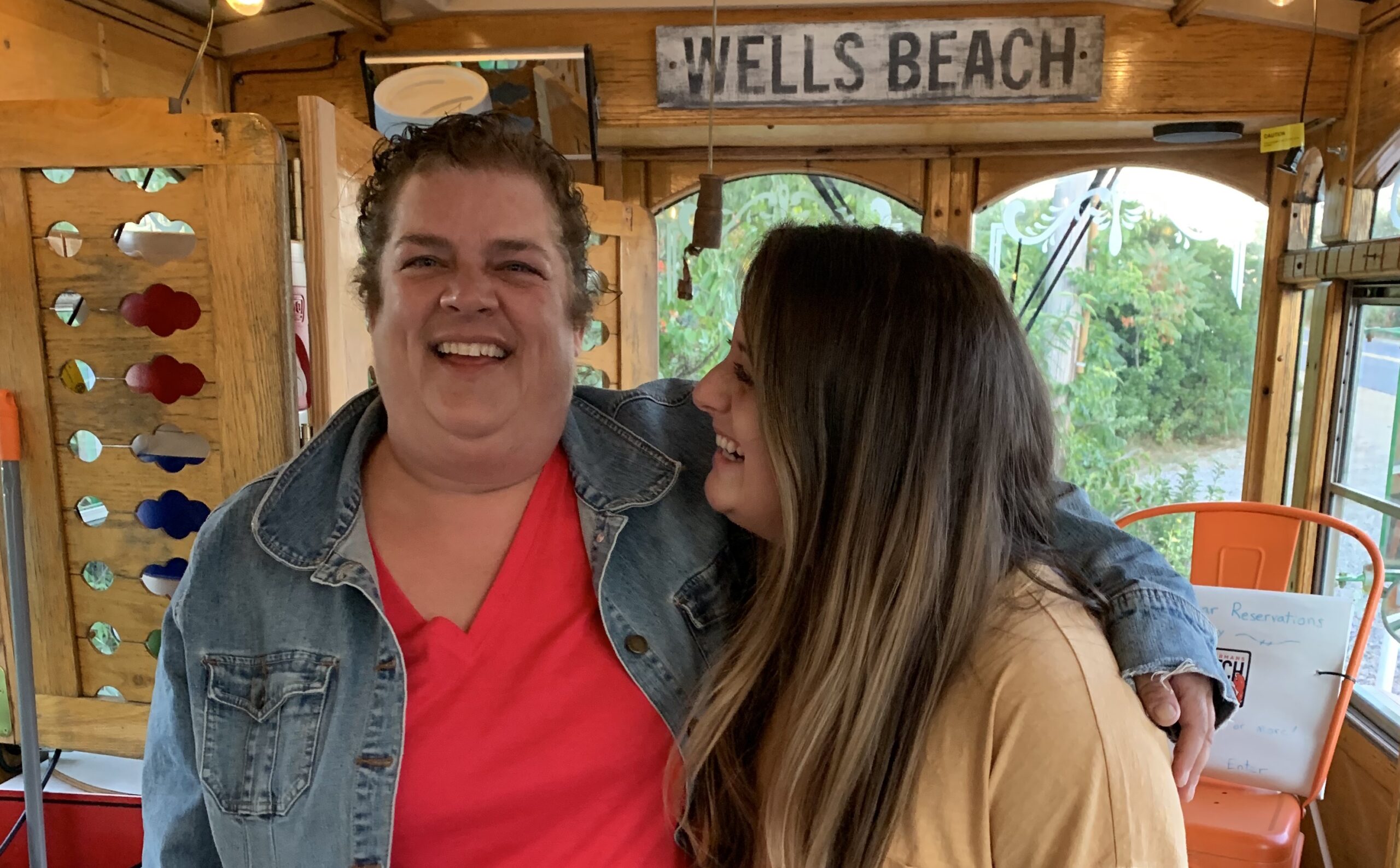 Meet Paige, a full-time graduate student who lives with her family in Enfield, Connecticut.
What are you studying in graduate school?
My concentration is in school counseling and I'm super excited to finally graduate this May. After I earn my Master's, I either want to work in either a Connecticut- or Massachusetts-based school district.
Walk me through a day in your life.
Right now, everything from my classes to my internship is virtual. It was tough to adjust to at first, but now I think I have it all figured out.
On a typical day, I wake up, work out, hop on Microsoft Teams to meet with my students and supervisors from 8am-3pm, then I have a break until my evening class, which is from 4-6:30pm. Some days I have to physically go into work, too.
What kind of work do you do in-person?
I'm a nanny and I help out a local family. Additionally, I'm also a behavior technician and help kids who have autism. When I'm not busy with either of those two jobs, I work at the local YMCA. We're not doing much at the center these days with COVID-19 precautions and all that.
What does paying your student loans look like right now?
I have both private and federal loans. For the latter, the interest is still at 0%, which I'm really grateful for. However, I still have to make payments on my private student loans. Since I'm a full-time student, I only have to pay the interest on my private student loans.
When COVID-19 restrictions caused businesses to shut down, I couldn't work and needed help paying my student loans. My mom would help me out every once in a while. I'll be honest, I'm nervous about what my payment plan is going to look like when I'll be required to pay both my private and federal student loans at the same time.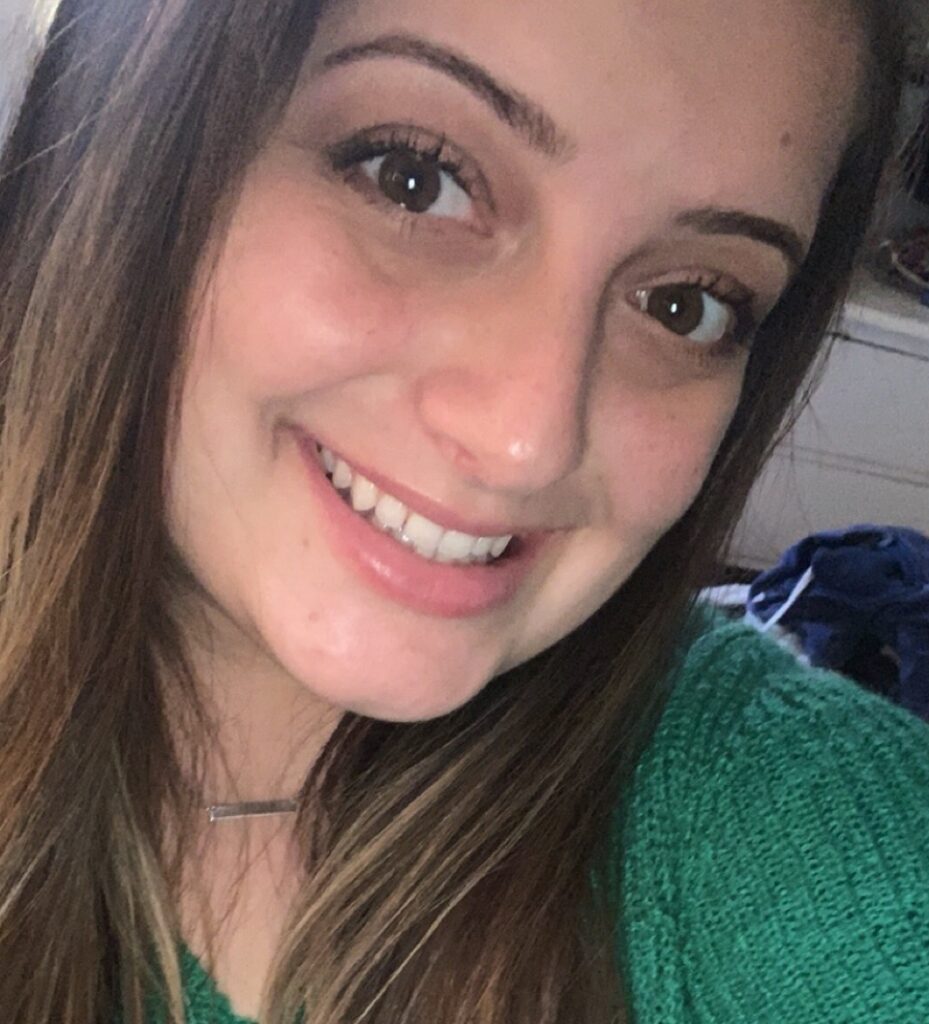 Did you receive either stimulus check last year?
I didn't receive the $1,200 or $600 stimulus checks because my mom still claims me as a dependent. I really wish I did receive them though because it's not like I don't also have bills to pay.
I used the money to pay off some of my student loans! Obviously, I was very grateful and shocked when I got an email saying that I won a cash prize. It just so happened that I was checking my inbox before work one day and opened that email in particular. I was so excited that I immediately called my mom and shared the good news with her. It was the first time I had won something from SaverLife.
What does budgeting and saving look like for you this year?
I actually started a savings challenge this past January 2021. I took a deck of 52 cards and wrote $1 – $52 on each of them. Once a week, I pull a random card and that's what I save that week. I even got my mom to join! So that's what I've been doing to help me stay motivated to save.
Overall, I'm also trying to increase my savings so I can be a bit more prepared to pay off my student loans when my repayment plan starts up again.
And as far as budgeting, I use Google Sheets to help me track my income, fixed expenses like bills, and varying expenses like dining out and shopping. It's great because the Google Sheet automatically calculates how much money I have leftover after I'm done inputting my expenses for the month.
What would you like to do when things get better?
I'm honestly just looking forward to being able to hang out with all of my friends again. I miss them so much. It's tough because we're all living in different places now that we're out of college.
Have you had to dip into your savings to help weather what's happening?
I did a little bit, but I was also able to qualify for unemployment. Once I found out through my job that I was able to apply for unemployment, the process was pretty easy.
Tell me about your biggest financial achievement.
I'd definitely say paying off my car last July has been my biggest achievement to date. My car was my first "big girl purchase." When I signed the loan paperwork, I was on a six-year repayment plan. But I was able to pay off my car in four years instead.
How'd you find out about SaverLife?
I discovered SaverLife through a financial planning program through The Village of Children and Family. During a regular meeting, I received a flyer about the ALICE Saves program and signed up from there.
I love the SaverLife website and the different savings challenges. I just noticed that SaverLife added savings levels and badges as well. Those are really motivating and remind me of my Apple Watch, where you can earn a badge if you meet all of your goals.
Take Charge of Your Savings
Earn rewards for creating a brighter future