Revisiting Our $5,000 Grand Prize Winner, One Year Later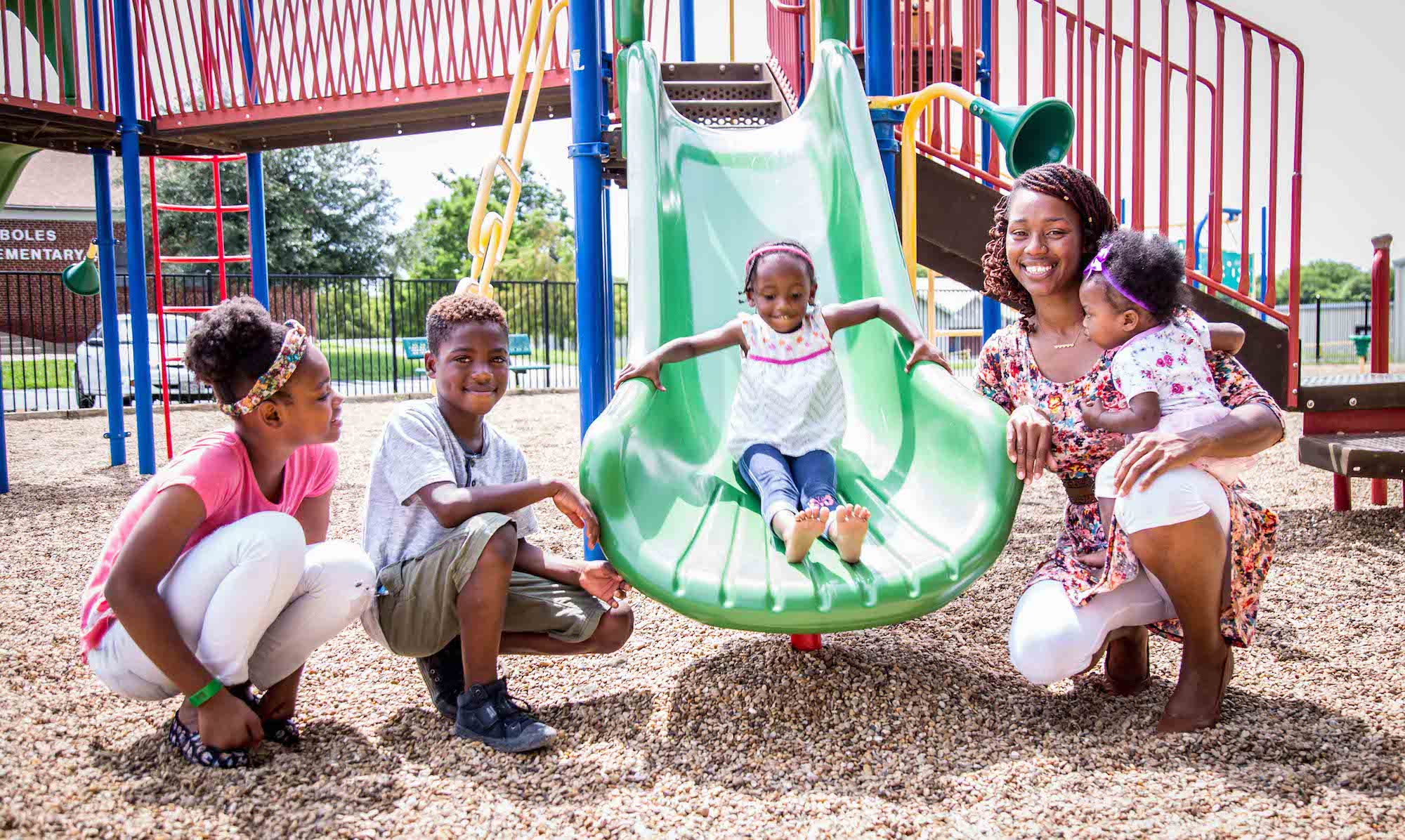 Derkisha is a SaverLife member, a nursing school student, and a mother of five.
Last year she pledged to save her tax refund with SaverLife and won our $5,000 grand prize. We followed up with her to see how her life has changed in the past year.
What've you been up to this past year? How's school?
I'm still at the same house in Texas. I've been in school full-time since I won the $5,000 award from SaverLife. After I finish my current six classes, I'll only have four more left until I graduate. Last semester, I was really proud of myself for getting all As.
We'll see how this semester goes because I'm taking a Chemistry course. I take both online as well as on-campus classes. I'm excited for the future, but really just excited to get through the next two months that'd be great. When I graduate with my transferable Associate's degree this summer, I'll start nursing classes at Texas A&M in the fall. I'm anticipating graduation in June 2022 from my nursing school.
What are you doing when you're not in school?
In addition to going to school full-time, I work as a housekeeper part-time Thursdays, Fridays, and Saturdays. I do a lot of planning so I'm able to keep track of everything I need to do and get things done. My older kids are all independent and help me around the house with chores. I like being busy.
Also, I've been thinking about opening my own business called Teacher's Helping Hand. I want to focus on single mothers and parents who don't have time to clean their houses so that they can have time to themselves to relax. I want to get that off the ground.
How are you feeling financially these days?
Financially, we're good. I haven't spent that $5,000 award because I still have plans and goals for that. Once I graduate, I really want a house built or at least buy land so I can build my house on it one day. I've been in contact with Habitat for Humanity (H4H) in Austin, and they told me the price I have to meet. If I have the opportunity to work with H4H, that'd be great.
I've been able to hold onto my savings, and I like the fact that I'm able to take care of my needs without taking out a loan. For example, I was having mechanical issues with my vehicle, and I was grateful to have that cushion to help me.
My siblings and I weren't taught how to save, and so I've had to learn as an adult. I feel a lot more stable and less worried. Being a little more financially stable, it relieves a lot of tension as a single mother going to school full-time and working part-time. I recall not having savings and I was always stressed.
What does your budget look like?
I mainly spend my money on gas, my phone bill, and essentials that we need. Gas is my biggest expense right now. I don't have to spend a lot because I'm in this transitional housing program. I also eliminated a whole lot of bills before I got here.
I'm working with a group of ladies, and we're in a class learning the Dave Ramsey curriculum. This'll help me keep track of budgeting so when I move out, I'll have the knowledge and tools to have a real budget.
What are your kids up to these days?
My eldest wants to be a veterinarian, and she wants to have pets like a horse, dog, bunny, hamster, and ferret. That's another reason why we want a big plot of land. My son wants to be a soldier and a policeman. My daughter wants to be a surgeon. We've been watching the show The Good Doctor, so that inspired her I think. And the youngest one loves following her sister's footsteps when it comes to dancing. I'm so blessed to have opportunities like family dance nights with my kids.
I'm not pressing college onto them. If they want to make a business, I'll support them. I'm not gonna kick them out when they're 18. I want them to be financially stable first, which is something I didn't have when I was growing up. I want to help set them up for success.
My sister is my neighbor, so I'm lucky to have that support from her. That's why I'm able to do what I do. I think a lot of people are missing support when they're stressed or depressed. I've been there before. All the little stuff takes time and energy.
Take Charge of Your Savings
Earn rewards for creating a brighter future