Congratulations to the Winners of the #WhatImSavingFor Contest!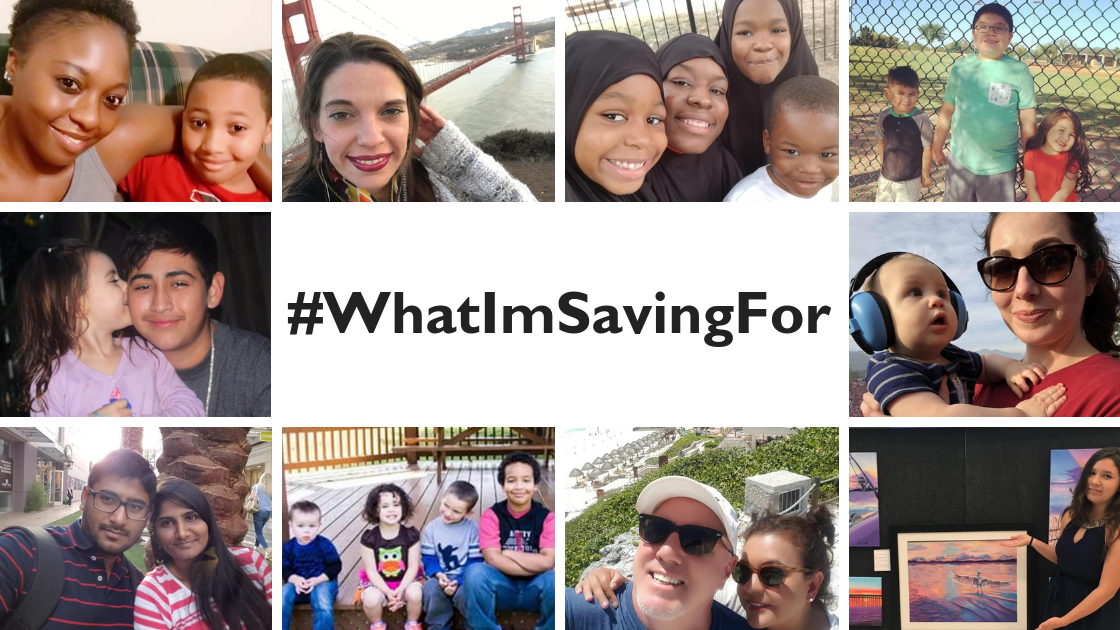 Starting on October 15, 2018, we asked you to share what motivates you to save, with a picture and the hashtag #WhatImSavingFor.
Over two months, more than 650 of you submitted your stories. Every time you voted on other entries, you earned a sweepstakes entry; five sweepstakes participants were randomly selected to win $100. And three winners received $1,000, $500, and $250, chosen by public votes and SaverLife staff.
Congratulations to our three winners! Here are their pictures and stories of #WhatImSavingFor.
Third Place: Rogers from South Carolina
My son is my world! I want to give him everything I never had growing up. I want to provide him the tools and resources to succeed in life, never allowing his disability to set him back in life. I'm saving for his education in every aspect to help him, which includes tutors, extra curricular activities, camp, and whatever hobbies his heart desires, as long as he is happy, enjoys learning and surrounded by positivity! I never want him to worry about school loan debt or struggle in life.
Second Place: Aaliyah from Florida
Our bundle of joy! Coming December 2018 ! I'm the only one working for the moment as my husband is on medical leave and we could use a little help. SaverLife is really helping me SAVE !
First Place: Misty from Montana
I'm saving for my Son Jordan to be able to attend College. He is an inspiring actor and has dreams of being on the big screen or on Broadway. Jordan is talented and enthusiastic and has been in several plays throughout his life. He has academic excellence, the charisma and the love to make it big. #WhatImSavingFor
***
Congratulations to our winners, and thank you so much to everyone who entered and voted! Our next contest has just opened. Enter now and you could win up to $1,000 by sharing your #SavingsResolution.
Take Charge of Your Savings
Earn rewards for creating a brighter future