Gabriel's Story: Freelancing His Way to Financial Security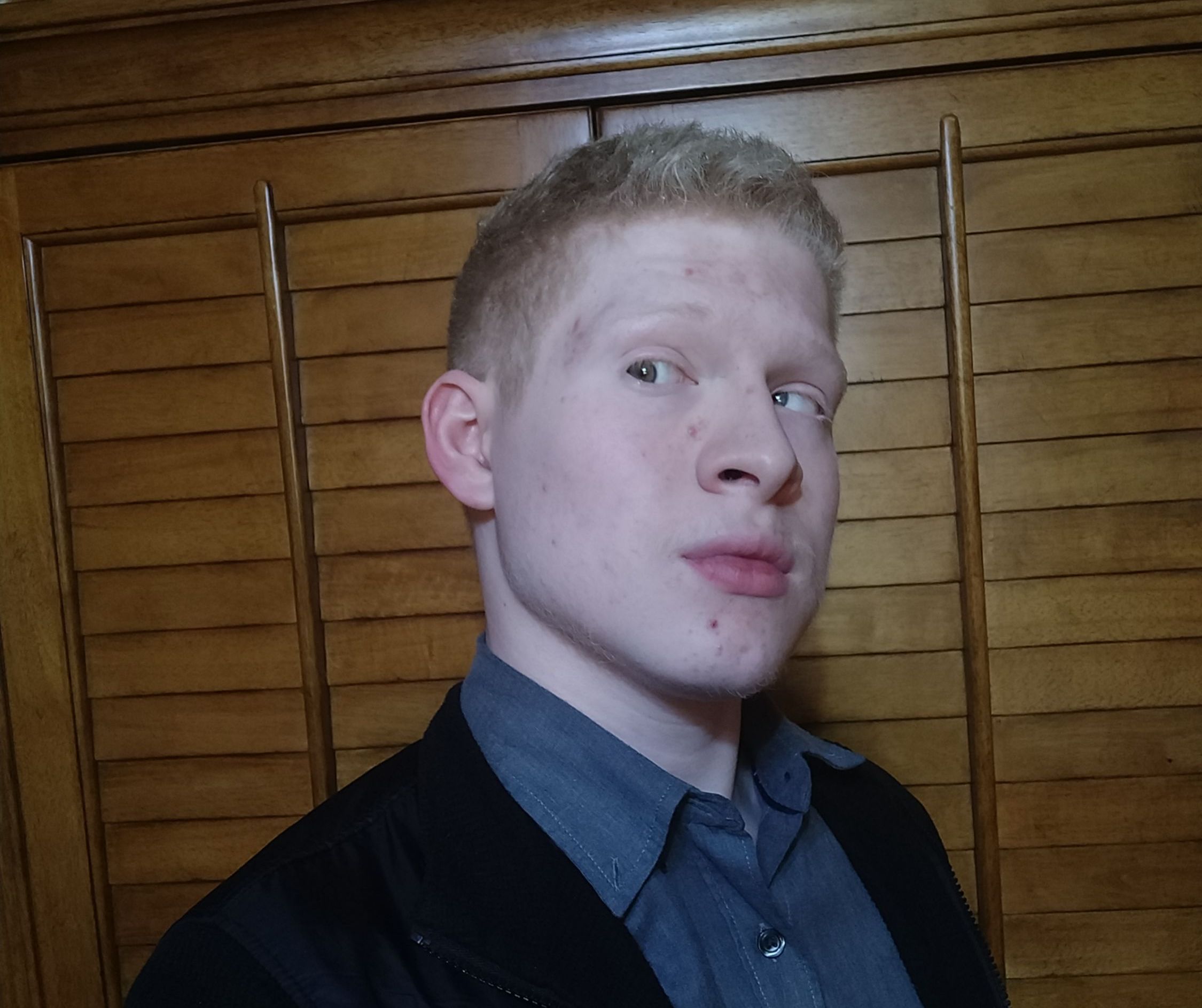 Meet Gabriel, a freelancer and college student who's living with his family in Alabama until his college campus reopens for in-person classes.
What are you studying at college?
I'm entering my sophomore year at college, studying engineering at the University of Alabama in Huntsville. I personally call it the "Canada" of Alabama due to the colder winter weather and our signature sport: hockey. The school is very technology focused. It has the most engineers as well as ties to the space race.
What does a day in your life look like right now?
My day is mostly centered around freelancing. The first thing I do is look at my emails; I need to be caught up with them on the daily. Then, I'll check my social media accounts, especially LinkedIn and Instagram. After, I'll check out postings on UpWork—that's where I get the most clients for my freelancing job. Recently, I've worked with different companies from real estate to small mom and pop shops to political campaigns.
Could you tell me more about your family?
I'm a first-generation American. My dad came from Venezuela and worked hard to get me where I am today. I want to be able to continue working hard like he did. Like most people, I want to make my dad proud.
What's it like to live legally blind in your town?
Right now, I'm living with my parents in a small town called Tarrant, Alabama. It's next to Birmingham, which is the closest big city. The downtown area is accessible by car, and there's only one bus route to downtown and back. The thing is, it's scheduled for 5am four days a week, so it's not easy for someone like me who's legally blind to schedule my day around using public transportation. I have to plan out whole days if I'm going out. It's definitely a process.
Huntsville isn't a mecca when it comes to public transportation. On Fridays, I can go get my groceries and make a trip to the mall as well as my university, but that's about it. When I get my degree and my first post-college job, I want to live in a place where I have access to good public transportation.
It's no secret that Uber is expensive, and on top of that, we don't have the Uber pool option here. In fact, it's twice as expensive where I live. For example, from Tarrant to inner city Birmingham, it's $15. And that's just one way. I used to use Uber twice a week to get to work and back. So that was $30 for transportation right off the bat.
One time when I was 17, I was planning a trip to see my girlfriend who lives in Tennessee. I knew I needed to save up for that trip, so that's when I started freelancing. It was then that I realized I could make money and work remotely as well.
Tell me more about your experience with freelancing.
I'm a software developer. That's my main position. I help people build websites. Also, I translate documents from English to Spanish and vice versa, and do some voice acting as well. I realized that all I needed was a laptop, good internet connection, and grit. Freelancing has made me understand that being your own boss is a hassle, but the freedom you get from freelancing is worth the cost.
It wasn't easy at first. I wondered, "How will people want me as a client? How will I stand out?" I somehow managed to do it and eventually build a whole client base. With the money I earn from freelancing, I'm trying to pay for college. The great thing about being a freelancer is the work experience that I'm gaining. It's great to have on a resume in addition to part-time jobs and internships.
I will say that the one downside of freelance work is the taxes! They're way different compared to the taxes that people with regular, full-time jobs have to fill out. That being said, I'm glad the IRS offers Free File for those who make $65K or below. That's come in handy. In my community, we also have this organization called United Way that helps people file their taxes.
Could you tell me more about your financial situation?
I talk to people about how to build credit. My mom told me not to pick up a credit card, but I believe that if you know how to use them correctly, they can work in your favor. And if you know how to play by the rules, you'll get ahead. Money shouldn't be a taboo thing to talk about.
I also believe that if you have grit, merit, and you're willing to work hard, you deserve to go to college. Sometimes I feel like an outlier. I'm legally blind, but the reason I get to study computer science is because I've been blessed with scholarships. Other people should have that opportunity as well.
What are you saving for right now?
Besides saving up to pay for college, I'd really like to buy a house. The homes in my immediate area go for about $10,000, but the neighborhood isn't that good. That's why I'm looking to move to Huntsville, where my college is located. The going rate for homes is about $100,000, but if I figured if I can muster $27,000 a year for school, I could afford a home one day. It also doesn't hurt that there are so many nice people in Huntsville. I would consider buying a home a personal achievement because I'll know how hard I worked to get there.
Has COVID-19 impacted you?
I would say so. From a social perspective, Venezuelan people are known to be fantastic party goers and social butterflies. Not being able to be as outgoing has really been a bummer. Everyone is on WhatsUp messaging each other things like, "I miss you guys." Going out to eat or making a trip downtown to grab coffee—all the small luxuries of life are gone.
When it came to my academics, it was definitely a culture shock. Online classes work in my favor, but it's a hit or miss when it comes to the professors teaching the class. With the transition to online classes, it's made a lot of students rethink, "Maybe college shouldn't cost $27K in the fall."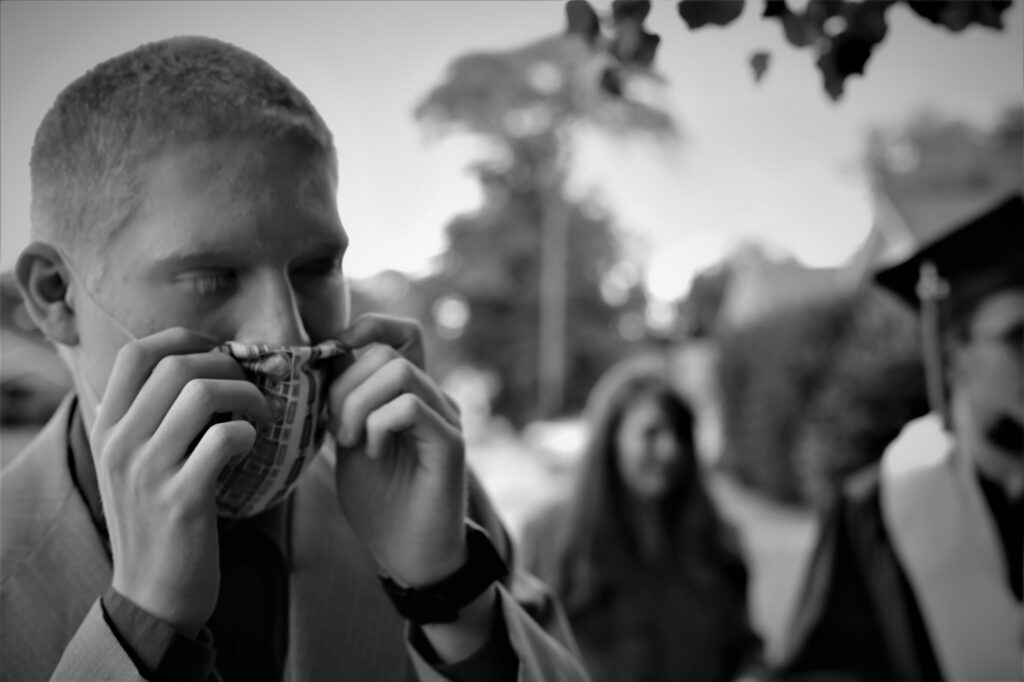 What would you like to do after COVID-19 has passed?
Truth be told, I can't wait to get back to my college campus in the fall. I really do miss my friends and our late night trips to Waffle House.
Have you picked up any new hobbies recently?
Actually, I've been getting into cooking. I've gotta up my cooking game. That's what's pushed me to discover healthier dishes. Recently, I cooked grilled chicken with tomatoes and zucchini. The last couple of dishes I've made were definitely not like the usual college diet.
How do you feel about SaverLife?
I feel like SaverLife is a one-of-a-kind organization. As somebody who relies on assistance for things, I've run into organizations that talk more about what they do than actually doing anything. I'm glad that SaverLife actually commits to doing what it set out to do.
I found SaverLife through the Steady app. My first thought was, "This is fantastic!"
I really like that you have a platform for people to share their stories and experiences with money. I like that people can collectively talk about things like taxes and building wealth. It's great that you all are helping people with managing their money.
Do you have anything else you'd like to add?
I'll be honest, jumping into freelancing at 17 was a blind leap of faith (pun intended), but I have no regrets in doing it. It's taught me a lot of valuable skills that I hope to use once I graduate college. I encourage the SaverLife community to look into it as a potential option for taking control of their financial future.
Take Charge of Your Savings
Earn rewards for creating a brighter future