Tashana's Story: Helping Foster Youth Financially Prepare for the Future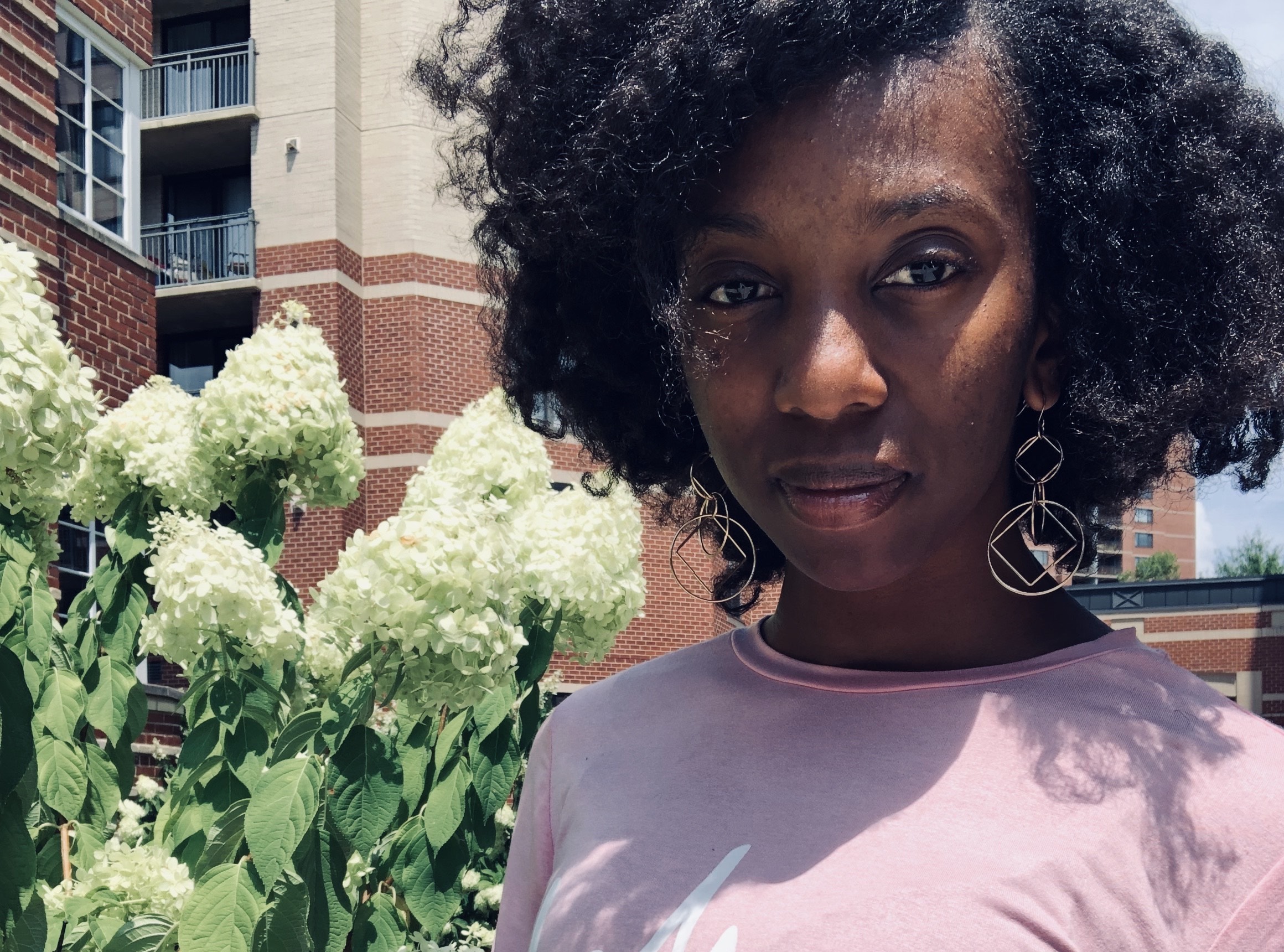 Meet Tashana, a social worker who lives with her fiancé and two kids in Virginia.
Tell me about where you live and what your home is like.
My family and I moved to Arlington, Virginia in December of 2017. Before that, I lived in Erie, Pennsylvania. My fiancé and I got engaged last September. We have very different tactics when handling money. He's not as enthusiastic to get rid of the debt and likes to stick to making minimum payments. We've worked out a way to meet each other where we are financially and find a happy medium when making financial decisions.
What brought you to Virginia?
Poverty. I graduated in 2012 with a Bachelor's in social work. During that time, I struggled to find sustainable work, so I worked a lot of part-time jobs. The wealth disparity was the worst. The highest paid job I got was $11.25/hour. Before that, $9/hour was the highest. In 2016, I decided to go back to get my Master's degree, and in 2017 I started applying out of the area.
Interestingly enough, USA Today posted an article about the worst cities for African Americans to live in, and Erie, Pennsylvania topped the list. It was a huge risk for me and my family to make that move to Arlington, but it was necessary. When that article was published about my hometown, it was really heartbreaking and a reality check. I experienced systemic racism. Seeing those numbers in black and white made the decision to leave more reassuring.
I'm actually able to help family members a little more. I help my grandmother, who's experiencing dementia. It's about a six hour drive to get back to my hometown. If I would've stayed, I wouldn't be in a position to help her in the ways I am.
What was it like living in Erie, Pennsylvania?
I could never have all of my bills paid at once. Living like that for a while, you're constantly in a crisis mode. I didn't realize how much stress would stem from that. Now, I can have all my bills paid on time. It's just completely different. I can actually save money now compared to worrying if I'm going to have enough to pay the bills. Some level of the financial discipline was there, but I didn't have the knowledge and I had a lack of resources. Getting my Master's put me in a position to earn more.
Were your kids with you when you were getting your degrees?
I had my daughter during my junior year of college. Right after I graduated, I found out I was pregnant again with my son. They're the motivation. They help me color in my debt pay-down poster whenever a payment is made. I want to include them in the journey, and I want to put them in a better financial position financially than I was at their age.
Having those hard conversations is tough, but children tend to adapt to situations better than adults. I think having those lessons and having those real-life moments builds character in a child.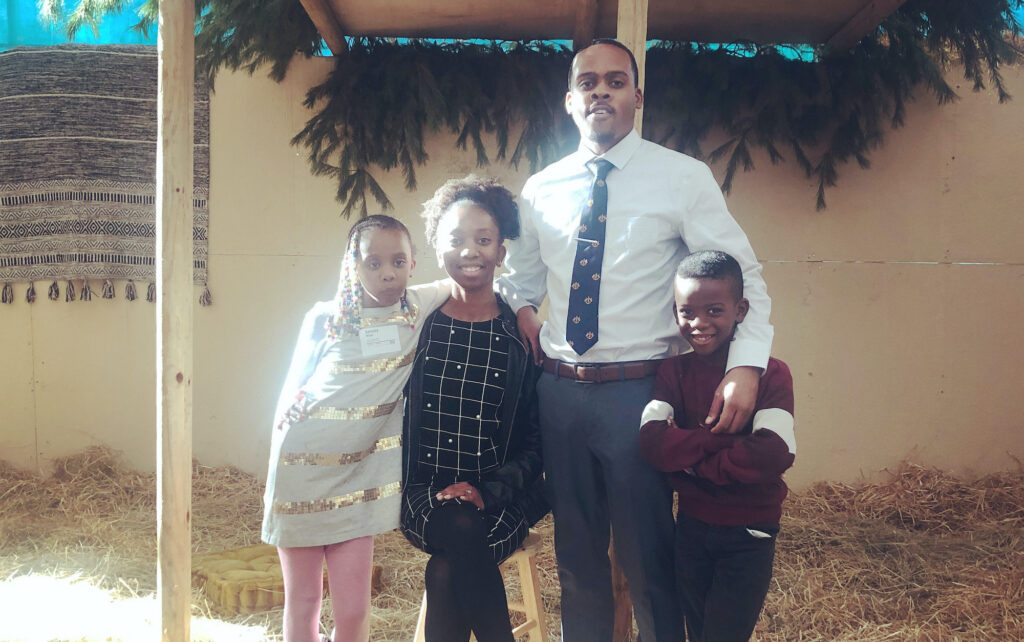 What's your current job?
I have a Master's in Social Work (MSW), so I work for an organization in DC. I supervise advocates who volunteer to work with youth in foster care. My case load tends to be older youth who will age out of care on their own. I manage the "Preparing Youth For Adulthood" program. We're actually holding a workshop called "Financially Lit" soon, talking about things like budgeting, saving, etc. When these youth exit the child welfare agency, they can get an escrow account, which the agency matches up to $12,000. We want to encourage them to use this program to build a strong financial foundation. Unfortunately, foster youth are susceptible to financial abuse and identity theft.
I've always worked with at-risk populations and had a passion to work with youth. I want to know who they are and not base them on their behaviors.
What does a day in your life currently look like?
We assist our kids with school, and then I have meetings and case check-ins with volunteers. I talk about what are the current needs of the youth that we're serving. Around 3:30-4pm, I start preparing dinner. Then I go outside for a bit. I work on my blog Hopeful Reality from 8-11pm. Friday is always movie night in the house, and that's when I don't work on the blog. My kids hold me to that. During the weekends, we used to go to church on Sundays pre-COVID, but now we attend online church services.
Tell me more about your blog.
I launched it in Sept 2018, and it was something I wanted to do to document my debt journey. I've always been a writer at heart, and this has been a learning journey for me. It's strengthened my research and financial literacy skills. To me, other people's stories were so motivating. I was inspired to write about my own struggles with financial literacy and wanted to empower people to share their money stories.
In the Black community, we're not having those money conversations enough. We need to build a sustainable life and get beyond that paycheck-to-paycheck life. I had a recent friend of mine who's interested in blogging come to me for advice. I'm sharing with her what I wish I knew when I first started.
Money is a part of our lives. We need to make it work in our best interests. Not having money is sometimes due to a lack of knowledge, but mostly it's because of a lack of resources.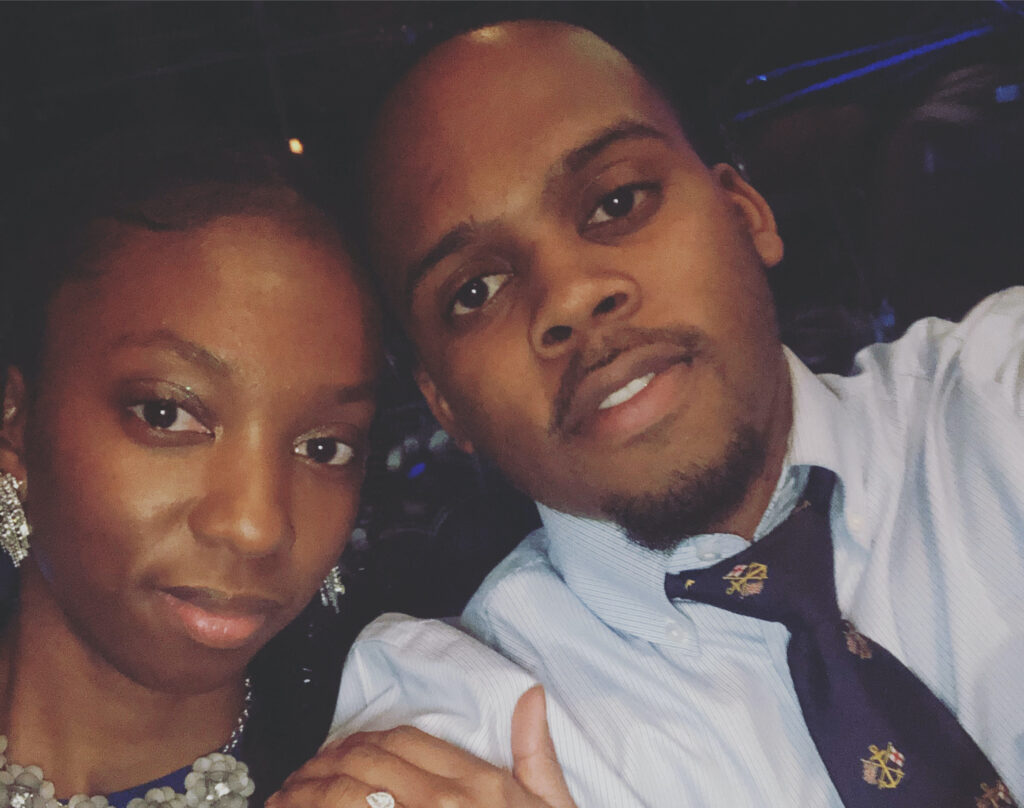 What are you and your family saving for currently?
Right now, our savings goal is to have 3-6 months of income saved. We're at the three months mark. After I saved my first $1,000, I realized I wanted to keep beefing up our emergency fund. I also opened up a 529 account for my kids after listening to some financial podcasts. I realized where I am with paying off my student loans, and I don't want my kids to have student loans if they decide to go to college.
Eventually, we do want to buy a home. It's such a big task, and I'm so debt adverse. I'm wondering how I can go about it in the most efficient way.
How do you feel about SaverLife?
I actually really like the concept of it. I found the organization when listening to a Paychecks & Balances podcast episode. They had a guest speaker who talked about SaverLife, the Scratch & Save challenge, and how the non-profit made savings fun and motivating.
The amount of resources SaverLife has is great. I've even been able to read some of the Saver Stories on there, too. I find it empowering for a non-profit organization to increase positive financial habits to populations that could use the support.
Take Charge of Your Savings
Earn rewards for creating a brighter future