What Grocery Spending Looked Like in 2019 vs. 2020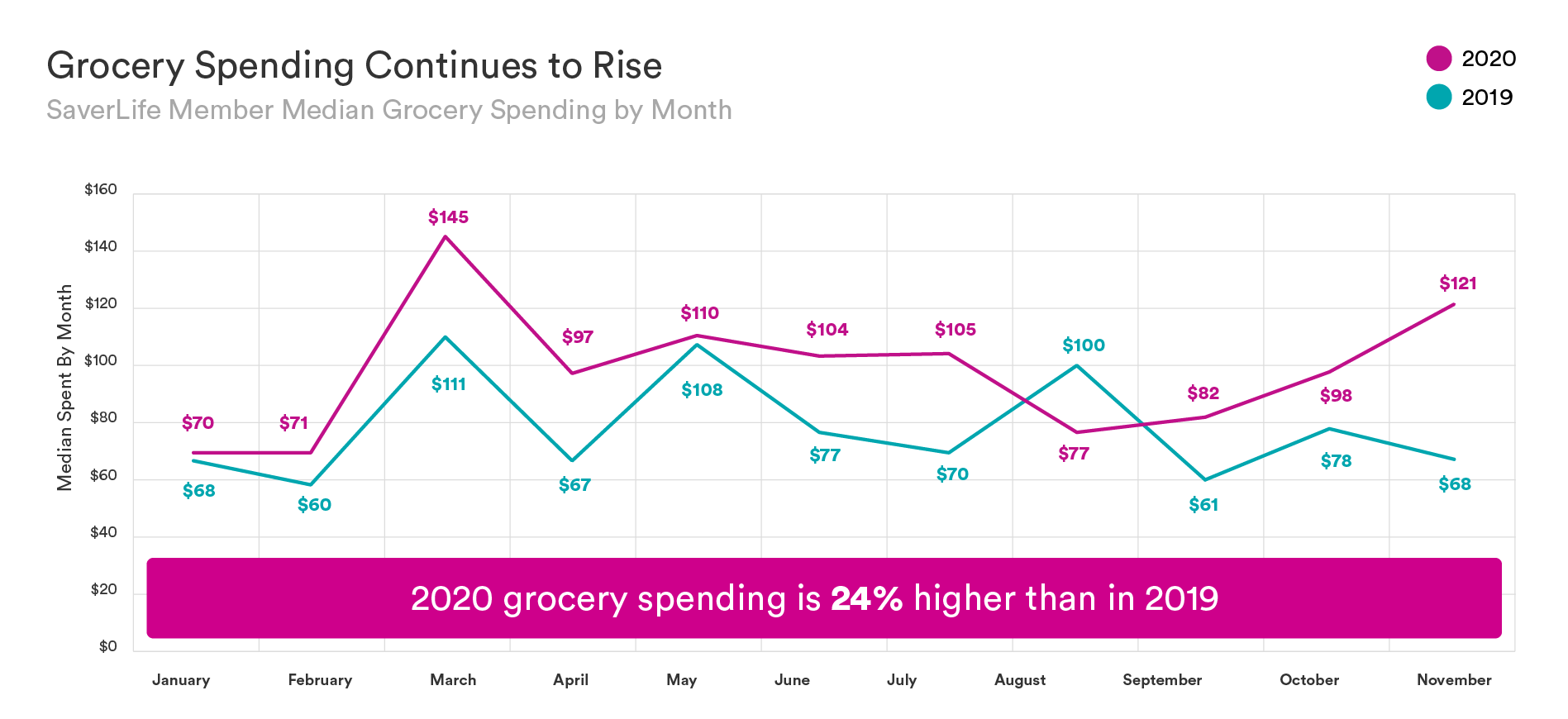 From toilet paper shortages to long lines outside grocery stores, 2020 was a tough year to budget for food. If your grocery spending was higher than usual, you're not alone. The 2020 monthly average was 24% higher than the 2019 monthly average – though the year ended in a similar place as 2019.
How often do you shop for food? Are the items you usually go for back on the shelves again? Do you eat out more regularly these days?
Whatever your grocery shopping habits may look like these days, just know that we've got your back. Below are some helpful resources ⬇️
Articles from our certified financial coaches (AFCs and CFPs):
Resources you can use today:
Find a food bank from Feeding America
FullCart, a virtual food bank that delivers free groceries to you
Call 2-1-1 and you can talk with a real person who'll help you find local services such as WIC, school meals for children, and food programs for seniors
The United Way is a great nationwide resource
Apply for SNAP Benefits
FindHelp.org, where you can find local resources for food assistance, help paying bills, and other free or reduced cost programs
Take Charge of Your Savings
Earn rewards for creating a brighter future