Jason's Story: Big Dreams of Giving Back to the Community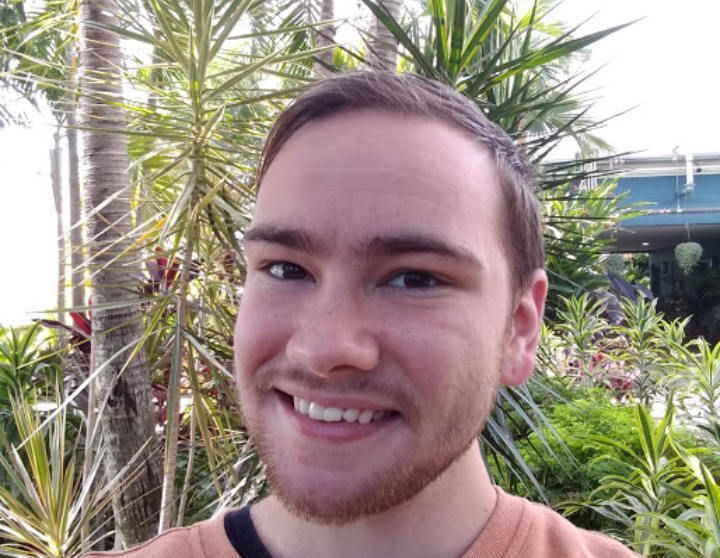 Meet Jason, a student who's pursuing an A.A. in Fine Arts from the Community College of Rhode Island (CCRI).
How are your college classes?
We start in-person classes in January, so I'm looking forward to that. All my classes are online right now, which isn't too bad. It helps that my generation is pretty good at using technology, but the learning experience is completely different compared to what we would've had in person.
You seem very busy with school. Are you also working?
I'm not working right now. I have Social Security Disability Insurance (SSDI). The one downside is that I can't save more than $2,000 in a savings account. I want to get to a point where I can comfortably pay my rent and internet a month before they're due. I still have medication to pay for, an emergency fund to build, and I just bought a printer but need ink. It's tough that I'm limited in how much money I can actually save.
Walk me through a day in your life.
In the morning, I usually get the art supplies I need for the day and prepare for my drawing classes. When my morning classes are done, I take my dad out for lunch. He's done so much for me growing up. At the end of the day, all we have is family. He's also my only source of transportation. The local transportation program here in Providence is pretty limited. It either comes either too early or too late. At night, I create essential oil mixes for friends.
Recently, I was able to see some goats, which was nice. I used to have a job walking goats around a botanical garden, so it was nice to see them again.
It seems like you and your dad have a great relationship. Can you tell me more about that?
My family disowned me for being transgender and my dad is the only family I have now. When I was growing up, I didn't know about saving too much. My parents took me to Disneyland in the 90s and maxed out their credit cards in the process. They made me peanut butter sandwiches to take to school when I was younger, but I would throw them away at lunch because I didn't want my friends to know I was poor. Now I'm a little sad thinking about those times I did that.
I think I'm the one setting the example for my dad now. Before we started talking about money, he would go to casinos and play lottery tickets. Now I teach him things like how to earn free coffee from Dunkin Donuts. I'm becoming more resourceful as I get older and I'm happy to share that knowledge with my dad.
I'm learning from their mistakes as well as the ones I made in the past. When I got money for Christmas growing up, I was quick to spend it. My advice to people would be: "Save your birthday and Christmas money."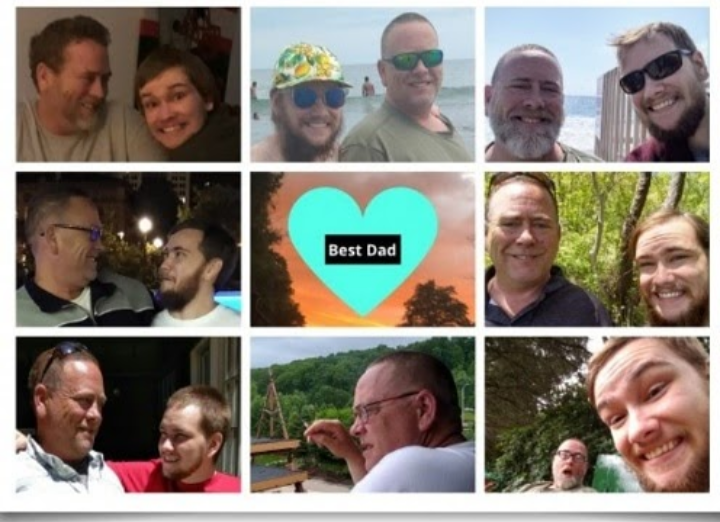 In our November to Remember initiative, you shared the small business Colorful Cute Goods. How did you discover that business and can you tell me more about it?
I'm all about supporting small businesses. Actually, I was able to interview the owner of Colorful Cute Goods to talk about how they got started. In February of 2017, Madeline Bustamonte launched the brand. It was a big jump for her and she said it took a while for her to really believe she could be a small business owner.
Her inspiration came from customer requests. She's always looking for unique and different items that are still affordable for her customers. When I asked her if she had any advice for those interested in starting a business, she said, "Grow into it, don't go into it." Some people like to jump into all the bells and whistles, but you'll end up paying more than you bargained for if you're not ready. She tries to keep herself accountable because at the end of the day, she's her own boss.
I was inspired by Madeline's determination! She started out selling her items at booths and craft fairs and she's grown from there. She now has almost 10,000 followers on her Instagram. I really admire that she took a chance on her dreams!
What are you looking forward to doing after college?
One of my far-fetched goals is that I want to do composite pictures of missing people. I want to improve my skills and be able to draw people as they looked like when they were young and then draw them as they'd look now. I took criminology and ceramics courses in addition to art and I want a way to combine what I learned.
I've also thought of becoming an elementary school art teacher. Growing up, my art teachers always made me feel special and I want to be able to do that for other kids. I want to give back to my community the way they gave back to me.
Do you have student loans?
My college tuition is covered by FAFSA. I also received two awards from my college, the Book Award and the Presidential Award, which have helped me cover any other education expenses I have.
What do the holidays look like for you this year?
I don't have any plans whatsoever. It sucks. The pandemic put a wrench in a lot of our plans. For Thanksgiving, my dad and I are just going to IHOP. We're not going out as much now and our county may go back to having phase one restrictions. As of last Sunday, we have a statewide 10pm curfew here in Rhode Island. You can't leave your house unless you're going to grab essentials.
What would you like to do when things get better and the world opens up?
I can't wait to have doctors come to me and take me where I need to go. One of the biggest struggles I have is that I can't read facial expressions well. I can't wait until things are normal and I can see people's faces. Before the pandemic, I was learning how to cook. I definitely want to learn more life skills in general. I started making my own grilled cheese sandwiches and last week I even made my own chocolate! My dad is the taste tester for everything I make.
How do you feel about SaverLife?
Oh my gosh, I'm on there every day. I especially like checking out the forum and responding to members. I won Scratch & Save twice, which was nice. I also received one of the Emergency Response Fund grants. I had never held $500 in my hand before. The feeling you get from someone helping you, it inspires a chain reaction. I love the way that you all project yourself on the internet. The amount of people I see getting help on social media is awesome.
Take Charge of Your Savings
Earn rewards for creating a brighter future